Over the past several decades, more and more workers took advantage of technological advances to gravitate towards working from a home office, at least part of the time. With the Covid-19 pandemic, office workers found themselves forced to work from home in order to reduce the spread of the disease in traditional office buildings.
The Challenges of Working From Home
As workers transition from the 9-to-5 world they've known for most of their careers, to living and working under one roof, they're finding that working from home adds plenty of freedoms… but also presents new challenges.
While being able to stay caught up on your laundry in between meetings is a major advantage, having access to all the junk food that never would have made it to the office can be problematic.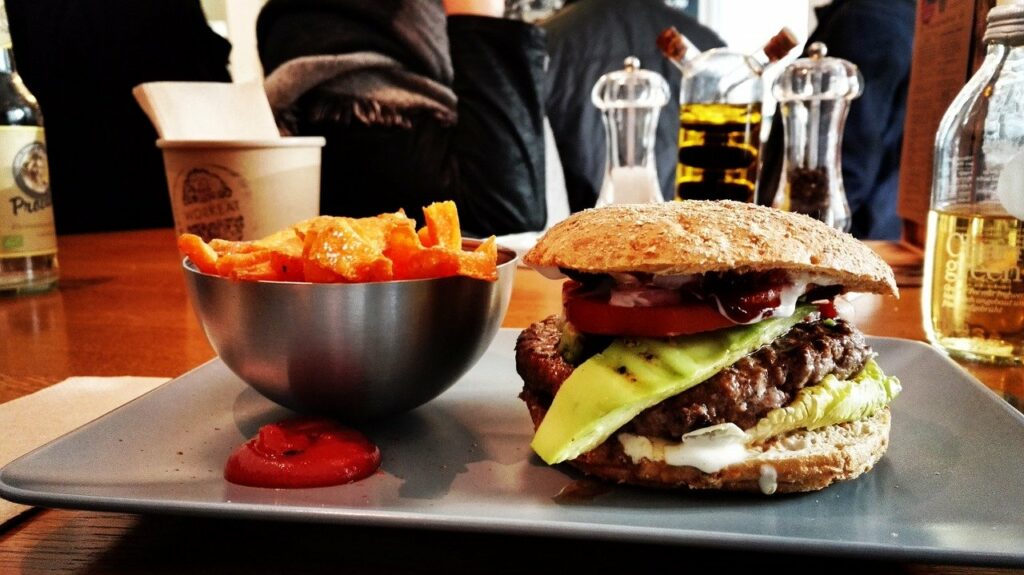 Some workers are finding that they relied heavily on the salad bar at the office cafe, while others are missing the daily walk down to their favorite sandwich shop.
The good news is that healthy eating while working from home doesn't require extra effort, or investing in a salad bar. Instead, with a little conscious effort eating healthfully from your home office can be fun and enjoyable.
Making Time for Healthy Eating at Home
With a few exceptions, your work from home routine is going to be very different from the daily experience of working in an office. You no longer have a lengthy commute, which for some means there's no stop at a coffee shop or gas station for that morning shot of caffeine.
While you may have previously gotten to the office with enough time to meet up with colleagues in the cafeteria for chatter and breakfast, that time may now be used for getting the house, the kids, and yourself ready for the day ahead.
You may find yourself sleeping in more, and leaving yourself just enough time to make a cup of tea or a pot of coffee in between all of the morning duties you need to complete at home before signing on for the day.
Lunchtimes may also become problematic. In an office setting, lunch is often a social time, with groups of workers meeting up to share this time away from the desk. Some workers even use this time to take long walks in the vicinity of the office, or carpool to a local gym for some mid-day workout time.
If you're now working from home, you may miss both the social and physical aspects of this time. You may find yourself working through lunch, or scavenging through the kitchen for something you can munch on at your desk.
The Issue of Time
This means that dinner time is catch up time, when the meals you've missed leave you feeling hungry, and the exercise you didn't get has you feeling stressed and sluggish. That can translate into a take out dinner, or something quick, like frozen pizza.
While there's nothing inherently wrong with any of these behaviors time to time, it's easy to form an unhealthy lifestyle while working at home.
In each of these examples, the common obstacle is time. When working from home, we simply don't make the time to prepare a nutritious breakfast, and we speed through lunch as if it's not a necessary part of the day.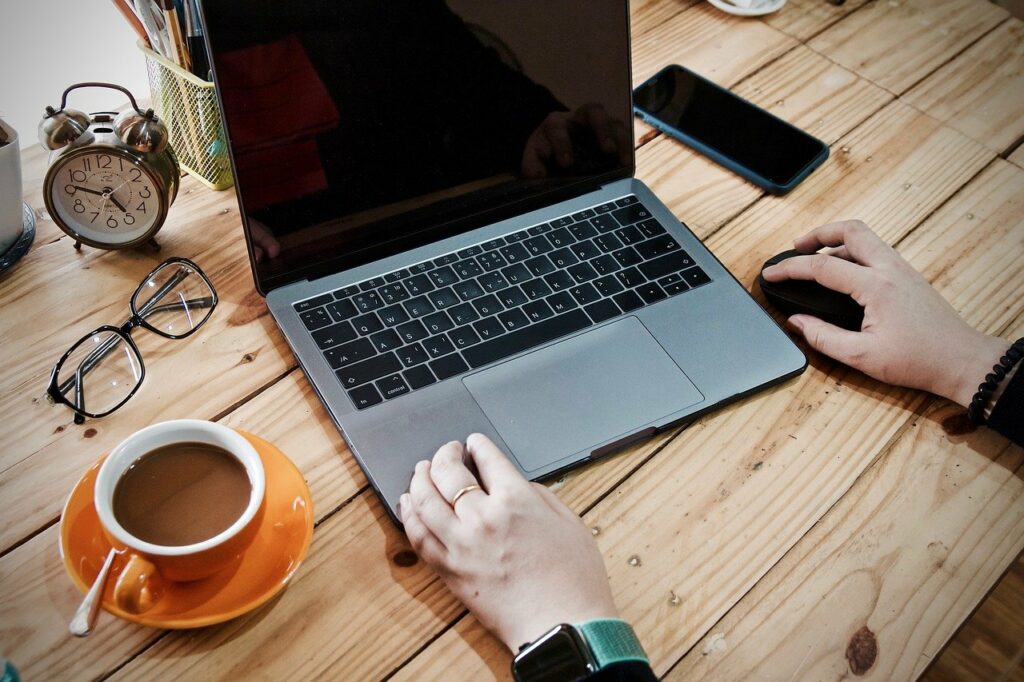 There are several ways to combat the issue of time. When you worked in the office, you or your colleagues may have relied on preparing meals ahead of time.
Your mind may tell you that you don't need to prepare your meals anymore, since the entire kitchen is at your disposal every day, but your schedule says otherwise. You can save yourself a lot of time by chopping up a week's worth of portions of raw vegetables and fruit, or even portioning out a bag of snacks to prevent over-indulgence.
Rather than grabbing something that won't be as satisfying on your mad dash to the kitchen, you've got a healthy option right within arms reach, whenever you need it.
Hydration Is Key When Working from Home
Busy humans have trouble with getting enough to drink. In the office, you may have enjoyed walking to the water cooler or drinking fountain to clear your mind or mull over a thought, but running to the kitchen fails to have the same regenerative thought process.
Keeping a coffee pot constantly brewing in your home office space may be easier, along with grabbing cans and bottles of sweet caffeinated drinks from the fridge as you dash through.
You know that drinking water is better for you, but there are plenty of distractions and difficulties to getting enough water. The tap water is yucky. Bottled water is expensive and gets wasted. You keep forgetting to wash your designated water bottles.
There are work-arounds. If your tap water has an awful taste, grab a filter. Filters these days are inexpensive, and come in a variety of shapes and sizes, from the type that can be installed on your faucet, to pitchers you can store in your fridge, to individual water bottles with built in filtration.
Keeping fresh, cool water at all times in your refrigerator makes it just as convenient to grab water as it is to grab a soda or sport drink.
Another fun idea is keeping a tiny refrigerator in your workspace, stocked with cans of sparkling water or small bottles of flavored water.
These tiny refrigerators take up very little room, and some models even plug into your USB port, making water consumption super convenient.
Healthy Snacking in Your Home Office
Snacking is very normal. In fact, many experts have found that having a few snacks throughout the day is good for digestion and metabolism. That being said, some snack choices are more beneficial than others.
The two key factors to keep in mind are portion size and nutritional value. Indulging in some junk food now and then is very enjoyable, but making potato chips and candy bars the main items in your daily diet can have adverse effects on your overall health.
The function of our human bodies requires vitamins, minerals, protein, and fiber, which means varying up your diet.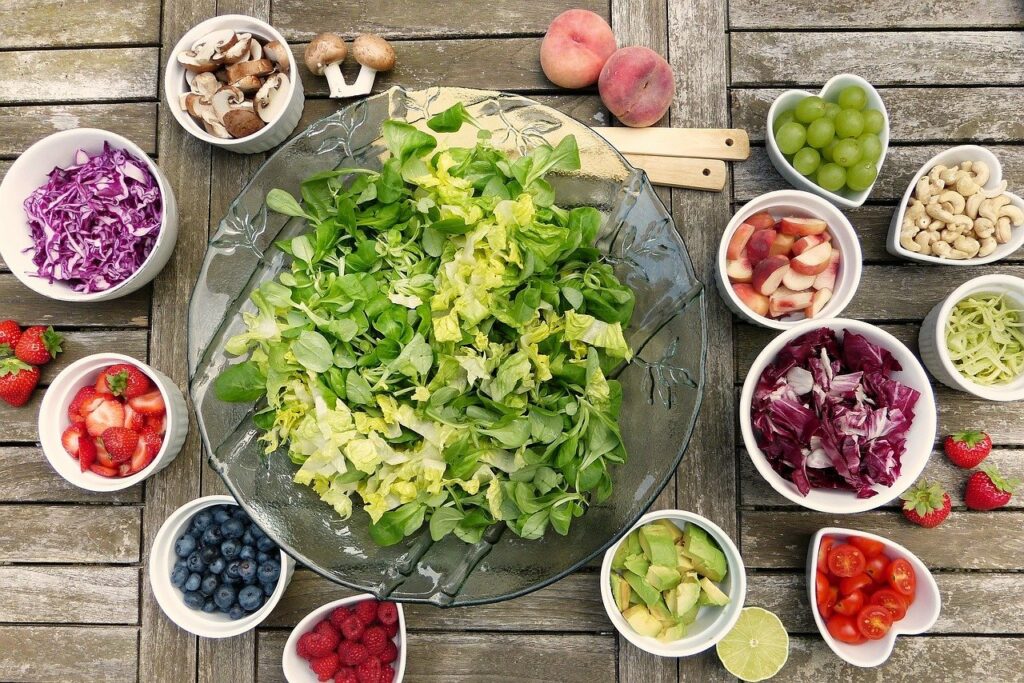 Many of us enjoy fruits and vegetables, but lack the time to prepare them during the work day.
Pre-packaged fruit and veggie trays can make a fun snack time for the whole family, and preparing portions of cut cheese or meats with crackers for the week ahead can save a lot of time when the munchy feeling hits.
The same goes for dry snacks that can be stashed in your desk area. Pre-portioning your snacks makes them more convenient to store them in an easy-to-reach area, while lessening the temptation to overindulge.
Snacks such as nuts, pretzels, dried veggie chips, popcorn, and jerky store well in drawers or cabinets, and provide a satisfying between-meal nibble.
What About You?
Working from home has brought plenty of challenges to our daily meal schedule, but that doesn't mean we have to sacrifice healthy eating.
By staying on top of our nutritional needs and preparing snacks ahead of time, we don't have to "forage" as much, reducing our need for fast options that might not be as nutritional.
Keeping water and tasty, healthful snacks close by can also help encourage nutritious eating habits. Nothing will replace the office salad bar or our morning coffee clutch, but there are measures we can take at home to prevent us from slipping into eating patterns that aren't as good for our bodies.
Have your eating habits changed since you worked from home? What is your experience? Let me know in the comments below and tell me about your typical working day at home.