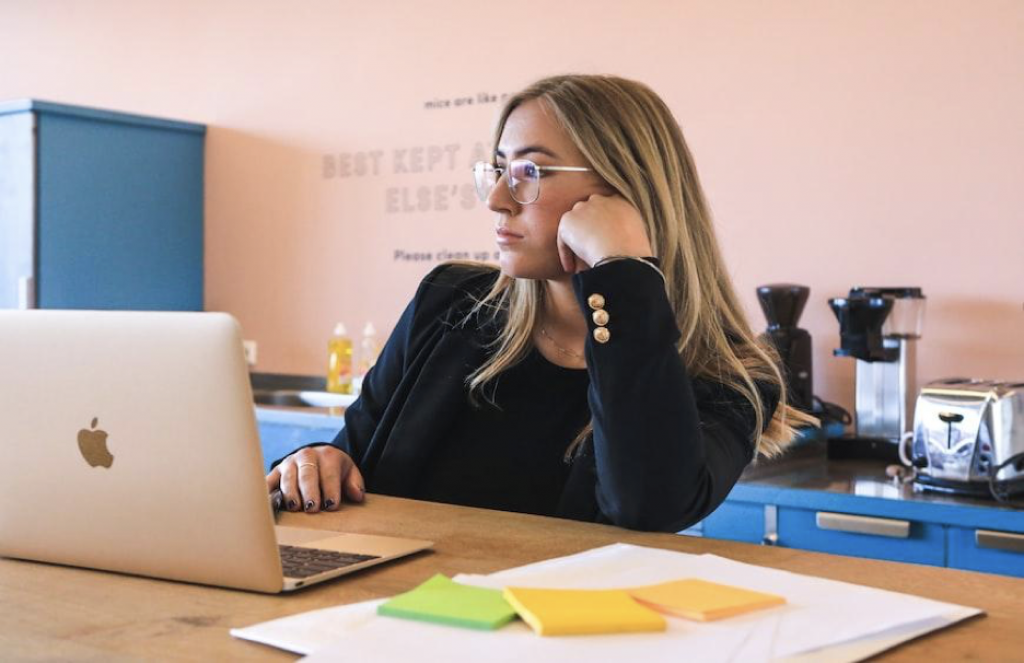 There is no doubt that AI software for copywriters is becoming increasingly popular in today's digital world. After all, who wouldn't want copywriting software that can handle all the grunt work, leaving you free to concentrate on the creative aspects of writing?
If you're looking for good copywriting software to help take your content creation to the next level, then look no further.
What Is Copywriting Software and How Does It Work?
Copywriting software produces text that follows a specific structure, style, and tone using machine learning and natural language processing.
Machine learning has made it possible for AI software to create written content that is surprisingly close to human language patterns.
AI copywriting tools are designed to produce content for a variety of purposes, including website landing pages, social media captions, long-form blogs and essays, ad copy, and product descriptions.
If you want to sell more products, raise brand awareness, increase email list signups, or do anything else, the correct AI copywriting software can help.
So, keep reading this article if you're interested to learn how to use these copywriting software and tools to increase your sales.
Top Tools and Softwares For Copywriters
Let's explore our top picks of copywriting software. We'll start with the one we think is best because of its quality and features.
---
1. Copysmith.ai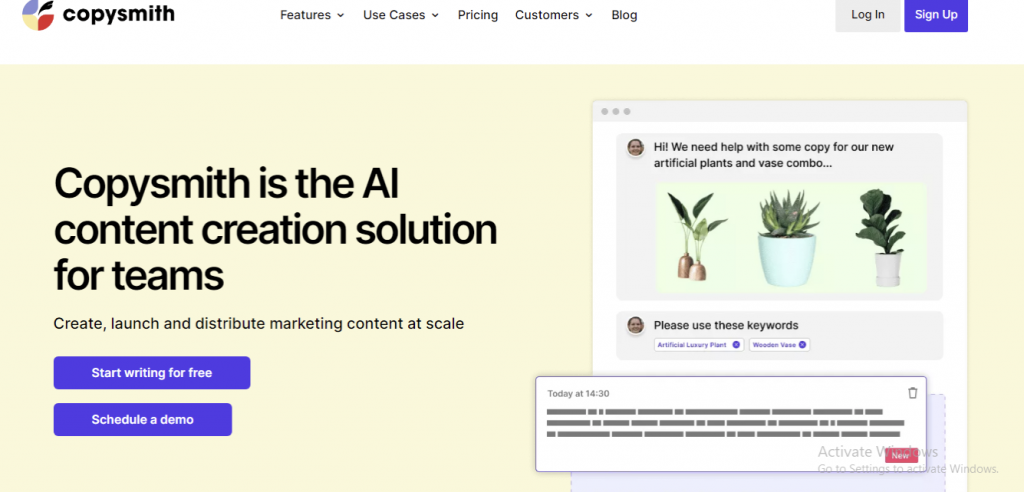 When it comes to creating content quickly, Copysmith.ai is the best fit for marketing firms, marketing teams, freelancers, and e-commerce owners.
Copysmith is designed to instantly produce highly effective emails, ads, and product descriptions so you can spend less time staring at a blank screen. It has a vast library of custom templates from where you can start any type of marketing content.
Compared to other AI copywriting tools, it concentrates on long-form content for blog writers with its unique "Article Writing Assistant," which assists you in breaking down the content and helps you write more quickly and effectively.
No matter which membership package you select, you'll have peace of mind knowing that all copy has been checked for plagiarism. Additionally, Copysmith offers access to a Google Chrome extension that can be downloaded from the Chrome web store. This allows users to quickly and safely access the tools from any device.
Key Features
Campaign Builder
Bulk Generation
Teams & Collaboration
Pros
Simple user interface
You can export all of your content and upload it to other sites with just one click.
Useful marketing templates
Excellent customer service
Cons
Your credits will expire if you don't use them in a timely manner!
Generated copy occasionally needs a few minor adjustments.
It can sometimes produce repetitive content that counts toward your copy credits.
Pricing
Copysmith offers three monthly plans:
Starter: This plan starts at $19 per month. It is for individuals who are looking to get started.
Professional: This plan is available for $59/month for growing teams who want to take their copy to the next level.
Enterprise: The Enterprise option allows you to design a custom plan for any business at a custom price. This is for companies that need unlimited content creation.
---
2. Jasper.ai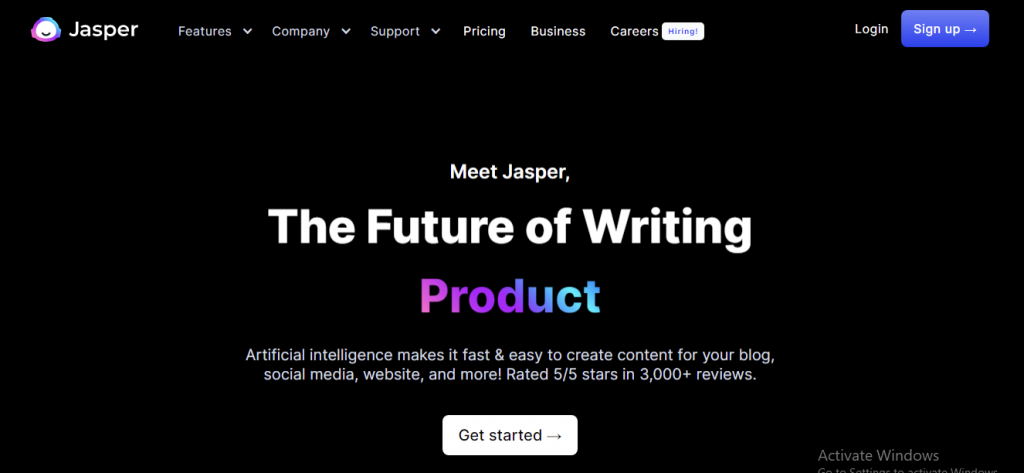 Jasper.ai is a powerful and unique GPT-3 software tool that can write highly effective copy for your website. This software for copywriters lets you write sales copy, YouTube scripts, blog articles, and more by just entering your content preferences.
Jasper.ai is built with artificial intelligence that can learn from your writing style and preferences and write future articles in your voice. This copywriting software can research topics for you while creating unique sales content for your website, making it an ideal partner for building backlinks and optimizing your website for search engines.
In addition, Jasper.ai uses NLP and machine learning algorithms to create highly readable and captivating content. With Jasper.ai, you can create high-quality content faster and easier.
Key Features
Improve existing content with Content Improver
Offers plenty of content frameworks, including AIDA
Boost ad conversions with a better copy
Scale up your marketing content fast
Pros
Create original content that ranks for SEO
Compatible with all main browsers and works on both Mac and PC
Finish your first draft 10X faster
Provides a plagiarism checker to ensure that your content is plagiarism-free
Cons
No free plan
It can occasionally repeat sentences.
Pricing
Jasper.ai has three pricing plans:
Starter: This plan has a 20,000-word generation limit and costs $29 per month.
Boss Mode: It costs $59 for generating 50,000 words per month and gives you access to all features.
Business: This plan comes with a custom price and plan.
Read the full Jasper.ai review.
---
3. Writesonic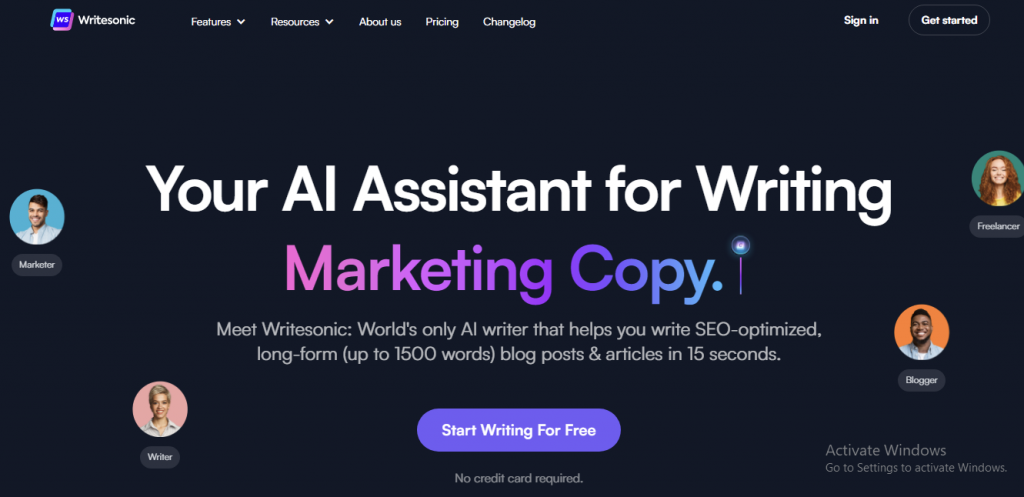 Writesonic is a well-known GPT-3-based AI copywriter software.
Writesonic can help you generate long-form blogs, articles, and high-converting landing pages more effectively. Its AI writing assistant can help you produce effective sales emails, reports, social media posts, and website copy.
Writesonic AI examines your website with a machine learning algorithm to determine what type of content you should be creating and how frequently you should create it. Writesonic can also assist people with eCommerce stores by automatically generating SEO-optimized and conversion-friendly product descriptions.
Content Rephrase is one of its most helpful features. It will rephrase and paraphrase your text instantly. This is very helpful if you already have something that covers all the information but isn't well-written or if you want to emulate a competitor's copy without plagiarizing it.
Key Features
Sentence Expander
Paraphrasing tool
Keyword Extractor
Analogy Maker
Article Summarizer
Pros
Easy to use
Easy to create marketing content.
The free trial comes with access to all of the features
Cons
A free trial is available, but only one user can use it at once. Therefore, it could be challenging for agencies and small businesses to try it out for free.
A copy-credit-based system might be challenging for beginners.
The content generator may not always be totally responsive to the input provided.
Pricing
Writesonic offers three different pricing plans.
Free Trial: This plan includes 6250 words and is available for only one user.
Short-form: This plan starts at $10 per month. This plan allows you to access all short-form content templates like product descriptions, Facebook ads, paragraphs, and more.
Long-form: This plan starts at $13 per month. This incredible plan can help you write short as well as long-form content like blog posts, ebooks, and more.
---
4. Frase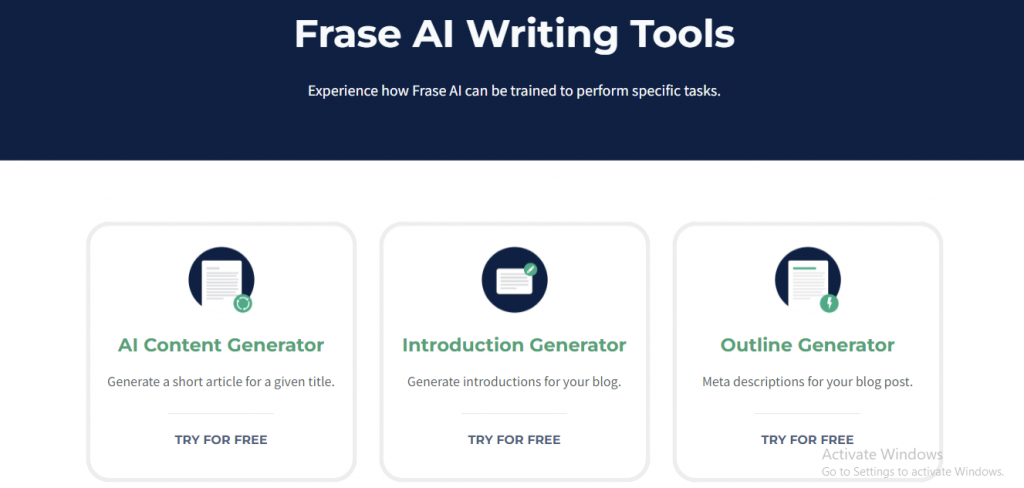 Frase is copywriting software that can help you generate more exciting content for your business. This copywriter software uses natural language processing to speed up writing. It includes an answer bot that browses your website and gives brief responses to queries submitted by users.
Frase will help you to produce SEO-focused content for your website. But what's more exciting is that you can also optimize your published content for a specific keyword!
So, if you want to optimize a published article on your website, you have to enter a keyword and then enter the URL of the content. It will then be imported into the Editor.
After that, it will compare your article to the top 20 Google results and make edit suggestions, such as:
Average word count
The number of times a keyword should be used
Additional topics that might be covered, etc.
As you keep making the recommended adjustments, your topic score rises. This boosts your chances of ranking #1 on Google Search and makes your content stand out from the competition.
Key Features
SERP data enrichment
Keyword search volume
Automated content briefs
Pros
Very simple to use
SEO-optimized content based on top search results
Excellent development and support team
The concept map and questions feature aids in idea generation.
Cons
It might be expensive for beginners.
Generated content mostly needs a human touch
Pricing
Frase offers three different pricing options depending on your company's demands.
Basic: This plan is available for $44.99 per month for teams and individuals executing an SEO content plan.
Team: The Team plan, which costs $114.99 per month, is designed for agencies that need maximum flexibility.
Enterprise: The Enterprise option allows you to design a custom plan for any business at a custom price.
---
5. Anyword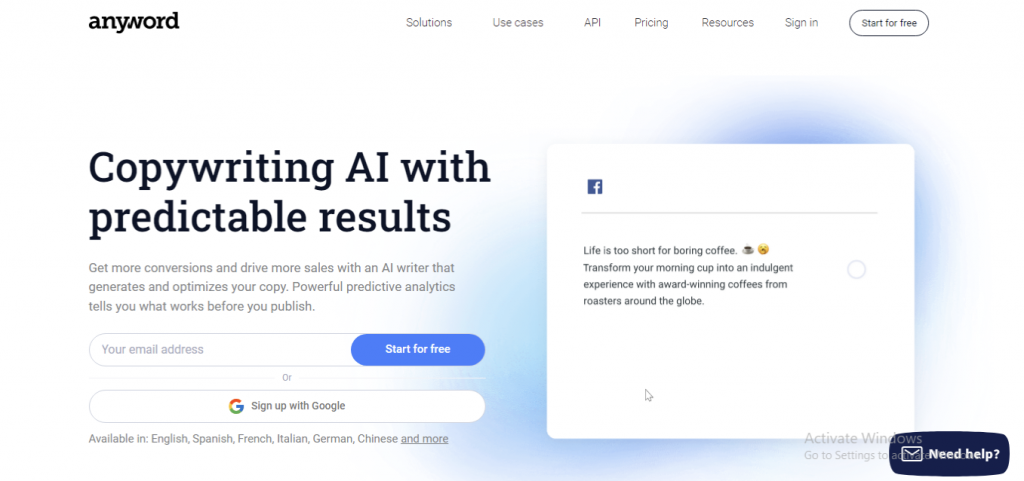 Anyword uses AI and NLP to assist you in creating a persuasive copy. It is designed to help marketers, platforms, and companies in increasing conversion rates and gain more clients. It generates data-driven, high-performing copy and can evaluate AI and human-generated text to provide advertisers with precisely customized content for their target audiences.
Anyword's AI-generated content is integrated with an easy scoring system that scores copy variations and predicts results, allowing marketers to measure performance before beginning a campaign and save costly and time-consuming A/B tests. With predictive performance, marketers can predict how each audience would respond to content.
This software for copywriters can be used to make headlines, social media posts, email subject lines, SEO-optimized blog posts, product descriptions, landing pages, and other content.
Key Features
Marketing text creation
Text personalization
Craft unique messages for multiple platforms
Convert loyal readers into paying customers
Brainstorm text variations and messages
Predictive performance score
Custom keywords
Pros:
Works for all types of content
Advanced AI-Language Platform
Affordable Pricing
7-Day Free Trial
Best tool for creating CTAs
Cons
No direct integrations
You will have to spend significantly more if you want more features.
Pricing
Anyword offers three different pricing options depending on your company's demands.
Free: No time limit, no credit card required.
Basic: This plan starts at $16 per month with a 15,000 words credit limit.
Data-Driven: This plan starts at $83 per month with a 30,000-word credit limit.
---
Final Thoughts 
AI copywriting software and tools can assist you in producing material that is not only error-free but also engaging and entertaining to your target audience.
If you're looking for a content creation tool to increase your sales, consider using one of the AI copywriting software and tools listed above. With various features, templates, and integrations, these copywriting tools will make it simple to write high-quality copy, no matter what you want to sell.
Have you used any writing assistant as well as copywriting software before? Please share your thoughts in the comments below.