Depending on what you're requesting, asking a question can be well-rewarded, or deeply dreaded. Questions can be awkward, sometimes producing overly emotional responses.
Alternately, asking questions can be extremely frustrating, as the interrogator asks questions over and over, attempting to pluck some shred of information from an unwilling or disinterested subject.
Questions Are Essential in a Business
For those in the business world, questions come up all the time. We ask questions to clarify a customer's wants and needs.
We ask questions to learn more about a product. When it's time to work on a new project, it seems like the stream of questions is never ending. Questions often lead to more questions, much to everyone's chagrin at the end of a long meeting.
Developing the skill to ask questions effectively can be a great benefit to those in business.
Getting to the point faster and more succinctly with customers, clients, partners, and team members provides more time for working to solve problems, and the clarity of understanding the issue can lead to greater creativity and collaboration in the solution.
But… how? How do we learn to ask questions the right way? There are many types of questions, each of which has its place in asking questions effectively.
Read also: Key aspects to High-Performing Teams
The Art of the Open Ended Question
Closed ended questions are those that can be answered with "yes" or "no", or variations therein. An open ended question, therefore, is one that requires more detail or explanation.
For example, let's say a customer wants to return an item. Asking "is it broken or defective?" will lead to a yes or no answer.
That's rarely sufficient information. You'll want to know how it's broken, or in which way it's defective. A good open ended question to ask in this situation is "Why would you like to return this?"
At first, asking an open ended question doesn't seem like a "fast and succinct" method. After all, you're asking people to provide as much information as possible.
In the example above, you may need to ask a few more follow up questions to clarify the situation, such as "Can you describe what it was doing?" or "Does it do that all the time?"
Find high-profit products and low-cost suppliers
So you can make big money selling online!
Break the secrets of the most successful eBay and Amazon sellers: get access to over 8,000 low-cost verified dropshipping suppliers to maximize your revenues.
Ultimately, you'll get more information with a few well-placed open ended questions than playing "20 Questions" with yes/no answers.
That means your customer's transaction takes less time, and they are much more satisfied by the process. They'll feel like you're actually interested in their answer, which will build a greater customer relationship.
You'll also have the opportunity to trouble-shoot, suggest alternatives, and continue to build a level of trust between your business and your customer base.
Ask More Effectively with Funnel Questions
Funnel questions are notoriously helpful in sticky situations, where asking a full onslaught of open ended questions might be overwhelming. Funnel questions are also great for teaching opportunities.
The funnel question starts with a very big, broad question, then drills down to a discovery level.
Retail stores are famous for using funnel questions.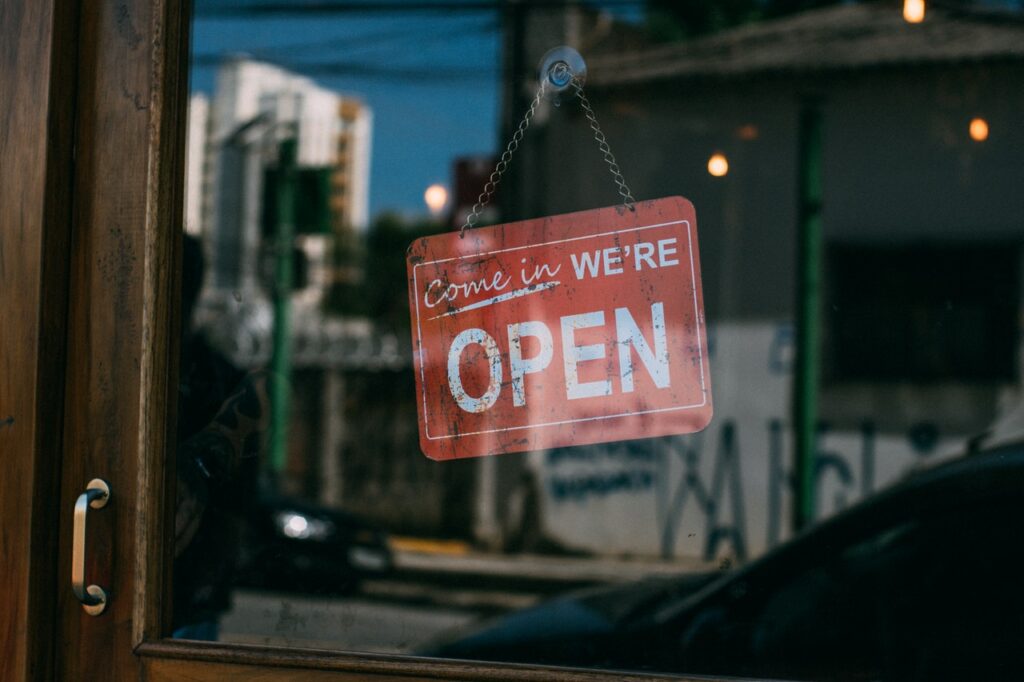 You've likely walked into a shop and heard a helpful salesperson ask, "So what brings you in here today?" If you're looking for a stereo, for example, telling the salesperson this will most certainly expedite your shopping trip.
The follow up questions can include "for your car or your home?" "How many speakers?" "What sort of features would you like?" and so on until the customer is walking out the door with their newly purchased, absolutely perfect stereo.
Funnel questions are also helpful in project planning, when a team is faced with a lot of unknowns.
By starting with what is known, and detailing out client preferences and scope limitations, the team can have a much clearer picture of the requirements by asking funnel questions.
Probing Questions Avoid Problems
We're often taught that asking probing questions is impolite, but in business, a direct line of questioning can be required.
For example, if your boss is throwing a lot of details and dates in your direction, a probing question such as "When is the first draft of this analysis due?" can save everyone a lot of headache and missed deadlines.
In customer service, probing questions can help diagnose a bad product or a bad fit. "When did the software start to act strangely for you?" User error is a real thing, and if it can be diagnosed early on, customers will be much more appreciative than if the situation drags on infinitely.
Probing questions can be framed as more close ended questions, such as "Do you want to see the first draft, or just the final version?" or open "What makes you believe your plumbing is leaking?".
The idea behind the probing question is that it requires a direct response that provides exactly the amount of information required to resolve the situation.
Let Me Introduce You to TED
One acronym associated with effective probing questions is TED. TED stands for "Tell, Explain, Describe." Examples of TED questions can include:
Tell me, what type of problems are you experiencing with Product X?
Explain to me, which reports are you going to need for next week's presentation?
Describe what the program is doing when you press "save draft."
Tell, Explain, and Describe are words that help frame your probing question conversationally, thus making the delivery of the ask more effective.
When your audience hears these words, their brains will shift into educational mode. From these words, they'll hear that you are eager for more information and actively participating in the conversation, rather than just asking what you have to in order to get the job done.
Ask Effectively to Get Clarity
To get the answers you need, you need to have the ability to ask effectively.
While many of us are constantly in a rush and need answers now, asking effectively will require less time in the long run. You'll also experience less frustration when you receive a clear answer without having to ask many questions repeatedly.
In each type of questioning highlighted here, the asker presents the question in a conversational format, encouraging the other individual to engage more.
An engaged participant, whether your team mate, boss, or customer, will be more likely to provide the details you need to know, building a tighter relationship through your discussion. For customers, that means greater brand loyalty. For coworkers, that means greater collaboration.
Asking questions effectively can truly make the difference for all involved.