In the world of marketing, pay-per-click, or PPC campaigns are pretty straightforward. You set up an ad on your favorite social media outlet, and you pay every time someone clicks on your ad. It doesn't guarantee conversions, of course, but outlets like Facebook/Meta allow you to tweak the settings with keywords and demographics to ensure that just the right audience sees your ad, thus getting your business name out to people who definitely want your product.
Right?
Not Really – What if Your PPC Strategy isn't Good?
It turns out, that we may not be doing PPC correctly. The low cost of PPC ads makes them attractive to many marketers, because the return on investment (ROI) is generally pretty good, and if you don't turn a big profit, you're probably only losing small potatoes.
But you might be leaving money on the table and sabotaging your entire marketing campaign if you're not orchestrating your PPC campaigns with a certain amount of finesse. Try this to get the most from your PPC campaigns: use your PPC to get your content in the crosshairs of your target audience.
How Does Content Relate to Your Pay-Per-Click Ads Strategy?
There are always two sides to every pay-per-click ad.
The Business Side
On your side, the business side, you're trying your best to make sure that the keywords, age group, location, gender, and key interests you enter when setting up the ad campaign match with that of your target audience.
The idea is that the more closely you aim for your target audience, the better chance you have for a bullseye. So, you do your research and your analysis, and you find some things to try. You set up your ad with straightforward content and clear images, you submit the ad, and you wait for those conversions to come rolling in.
The User Side – Do Not Forget This…
But have you considered the user side? The user, who is within your demographics and is interested in your keywords, sees your ad pop up on their feed. If they're interested, they click. They are directed to your landing page, where they come face-to-face with your content.
This can be the start of something very good, but only if your content steps up to the plate and serves exactly what the user expected and wanted to see when they arrived. 
The challenge here is that some keywords can be ambiguous. "Horses", for example, could relate to sawhorses, pommel horses, or four-legged equids. Furthermore, if you have a very niche product, like lightweight, portable sawhorses, and you choose a very broad keyword, like "woodwork", you might reach more people who don't care than people who are ready to buy. That can lead to paying for clicks that lead nowhere.
Putting PPC Ads and Content Creation Together
So how do you meld together your highly targeted ads and your content? Essentially, they can inspire each other.
When you choose your keywords and demographics for your PPC ads, are you going with big industry terms, or are you thinking like your users? Yes, portable saw horses are related to woodworking, for example, but who is the actual person who is going to be using sawhorses, outside of the activity they're doing with your product? While sawhorses are very useful for a variety of reasons, most people don't need to take saw horses with them everywhere they go.
You've probably thought about this carefully when constructing your content, examining situations in which your product would be helpful, sharing success stories involving your product, and highlighting your place in the industry. That's good!
That's exactly what your target audience wants to see!
But what about people who are following your ad off of social media to your site on the promise of more information about a very specific topic, such as woodworking. Will they feel right at home and get tons of information from your content as it stands now? What would need to change in order for your landing page to feel more relevant to those individuals?
Testing to Perfection: Using PPC to Focus Your Content and Vice-Versa
The good news is that in marketing, we have many opportunities to try different things. In fact, experimentation is so important, that we gave it a term: A/B testing. A/B testing allows us to send out at least two different versions of the same thing during a campaign to see what results we get. You can learn more here.
Therefore, perhaps you have one PPC ad campaign that leads to one targeted landing page, while another PPC ad campaign leads to your standard format page.
And here comes our PPC strategy: Your targeted landing page can include content that would be specific to a particular demographic, while your standard page could be for your audience at large.
Think of it from the point of view of the user. Let's say you've got an ad for your portable sawhorses, and you target wood workers. The woodworking hobbyist clicks the ad, and finds a page with pictures of people woodworking with your sawhorses.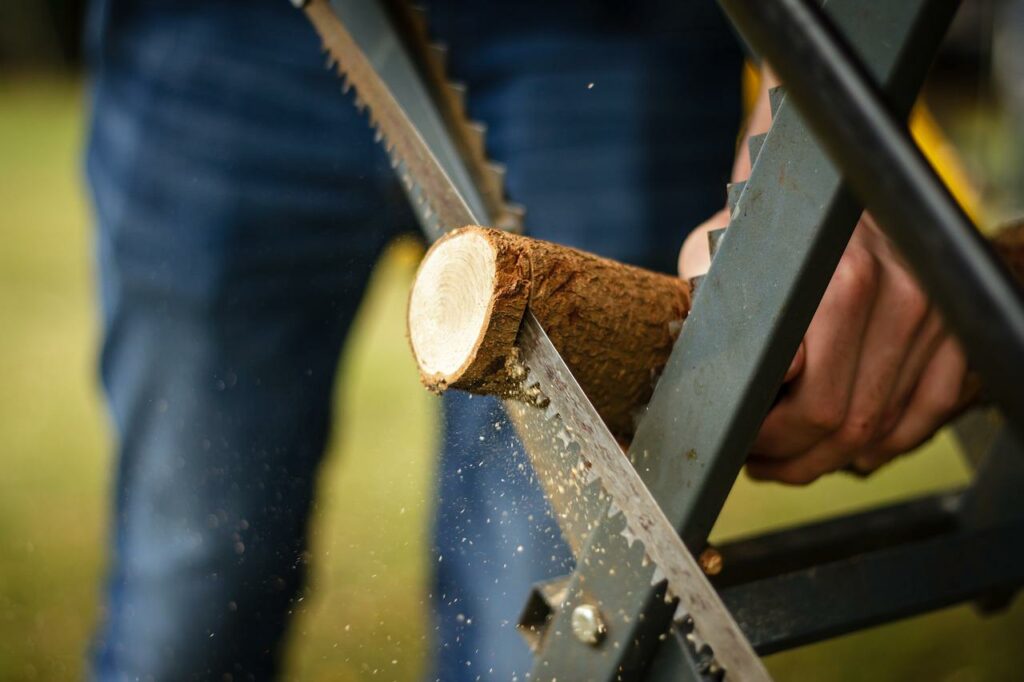 They read about how portable sawhorses are a fantastic choice for hobbyists because they're easy to store and durable. From here, they can peruse products in a variety of price ranges, read blog entries, and reviews from users who are using your product for the very same reason they plan to. Everything about this targeted page seems catered to that exact viewer.
Likewise, once that campaign has ended, you can see how it performed. Did a lot of woodworkers click? Did they buy your sawhorses? Was there sufficient ROI? Heat-mapping tools and analytics can go a long way toward gauging the audience's response.
Best of all, everything can be tested: images, placement of buttons or text, copy, adding a "share with a friend" link, the voice used in your content, even the length of your sentences can be A/B tested to see who likes what. Just make sure that you're very detailed in your record-keeping so you can keep track of what worked and what didn't.
Read also: Why you should use Interactive Content to grow your business
Analyzing the data from your PPC Strategy
Additionally, you can use the data you receive from your ad campaigns to help you focus your content. If a particular keyword or demographic received a lot of traction very quickly, you might want to incorporate more content that these audience members appreciate. Remember, organic traffic is incredibly valuable, so attracting more people who will share your content with their buddies should be the ultimate goal.
As I wrote in some of my past articles, I fully recommend investing some of your budgets in ClickMagick: this software will help you to optimize all your marketing efforts and increase conversion. You can start your free trial here.
While it may seem that pay-per-click campaigns and your site content are mutually exclusive, they actually play into each other quite nicely. Trying out new things with your PPC ads can help you fine-tune your content, while creating targeted content can invite a new group into your overall audience.
If you want to outsource this PPC strategy – and more in general – your PPC campaigns, you may have a look at these professionals here below. They will help you to get immediately started.
In a world where we feel like we'd try anything for sales, it's important to stay focused when marrying your brief PPC ads with your overall brand. While you don't have to change personalities in order to attract an audience, it's very important to pay attention to your PPC ad analytics to gather more insight into what content leads to conversions.