From the name alone, it sounds like there's no possible way that something called "Broken Link Building" could ever help a business. Broken links, after all, are a bad thing, and can seriously damage our placement on search engines. "Broken Link Building" sounds like the opposite of Search Engine Optimization, but it can actually be an incredibly helpful step in building your SEO credentials.
How to Get Started with Broken Link Building
So how does broken link building work? What do you need to start with the process, and is it a feasible idea for your business? Let's take a look at the process, and how to get started in broken link building for your business.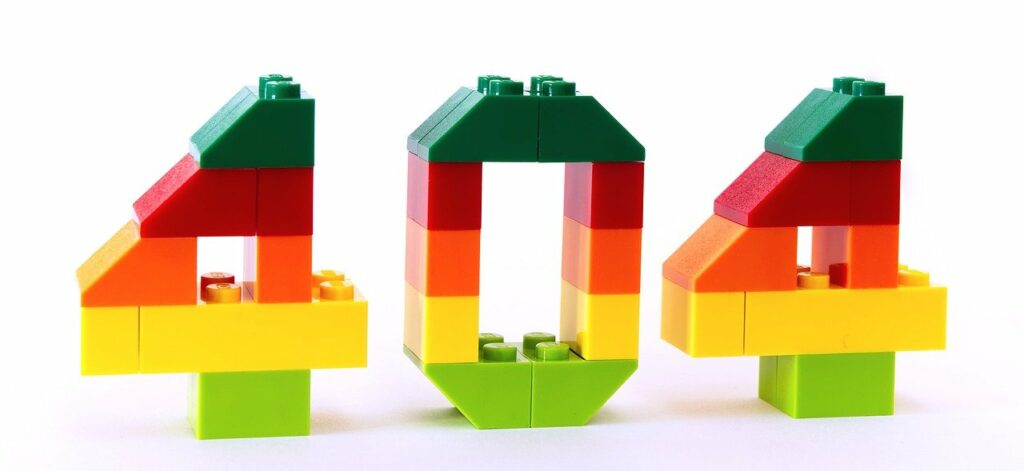 First things first: the broken link to which this process refers is not your own. In fact, your role in the process is to specifically "fix" the problems created by a rogue broken link.
As an online business owner, you may be familiar with the problem of broken links. The rules of SEO deem that linking to other businesses and resources can be fantastic ways to build authority for your website.
Linking to informative and trusted websites from your own (and encouraging those site owners to link back to yours!) can be an excellent way to prove that your business is legitimate and can be trusted. More links can mean more clicks, and more clicks can lead to more conversions.
But this process breaks down when those links no longer work. No one enjoys clicking on a link only to receive a 404 error, or to come up with nothing at all, and neither do search engines.
Broken link building is the process of finding these broken links, recreating the content that was once linked to, and then shopping your new content to site owners as a potential new link to replace the broken one.
The Broken Link Building Process
If the process sounds a bit complicated to you, know that you're not alone. There are quite a few steps involved with broken link building. That being said, the pay off from executing a successful broken link campaign can be very satisfying.
The basic process sounds fairly straightforward: you find broken links, you find out what that broken link led to, you recreate the content, and then you email the site where you originally found the broken link to recommend they use your link, instead.
But broken links don't just float in from the abyss. You need to find them.
There are quite a few resources available to assist in this process, such as brokenlinkchecker.com, Ahref's Site Explorer, Check My Links Chrome extension, and more.
You can also scour Google for various Resource Pages in your niche, with searches such as:
 "keyword" = inurl:resources or "keyword" = intitle:links
You can even use Google to search for popular dead links on mass resource sites such as Wikipedia, using search strings such as site:wikipedia.org "keyword" intext:"deadlink" .
What to do Next…
But this only tells you where you can find broken links. The next step is clicking on those broken links to figure out where they go and the content they once held.
Sometimes you'll find a broken link leads to a webpage that is still active. The active content may provide easy clues to help you understand what was once there. If the site is completely dead, you might need to use the popular archiving site "The Wayback Machine" in order to get the full details.
---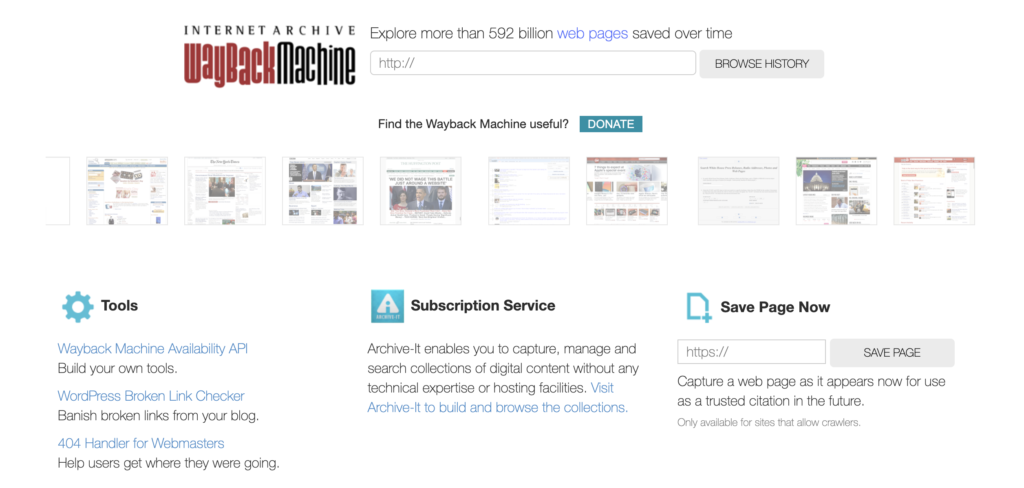 ---
Before you go ahead and rewrite thousands of articles, make sure the effort is worth it. You want to encourage as many people as possible to use your link to your new content, which means finding broken sites that tons of people are linking to.
This step sounds incredibly complicated, but link analysis tools have made this process much easier. Ahrefs and Moz are popular sites to look up the index status – meaning that by searching that link, you'll get a list of the sites that use that link.
It sounds like a lot of snooping around, and it is. In fact, creating new, outstanding content to fill the void left by that broken link might be the easiest step.
However, consider how many sites might be using the same source material. You may discover that dozens of sites are using that broken link. Changing that will be beneficial for everyone involved.
Read also: What is Content Marketing?
Getting Someone to Use Your New Content…
The end goal to this entire process is to share links with plenty of high-profile sites. You want others to see, share, and send your content as much as possible, not only for SEO, but for conversions, as well.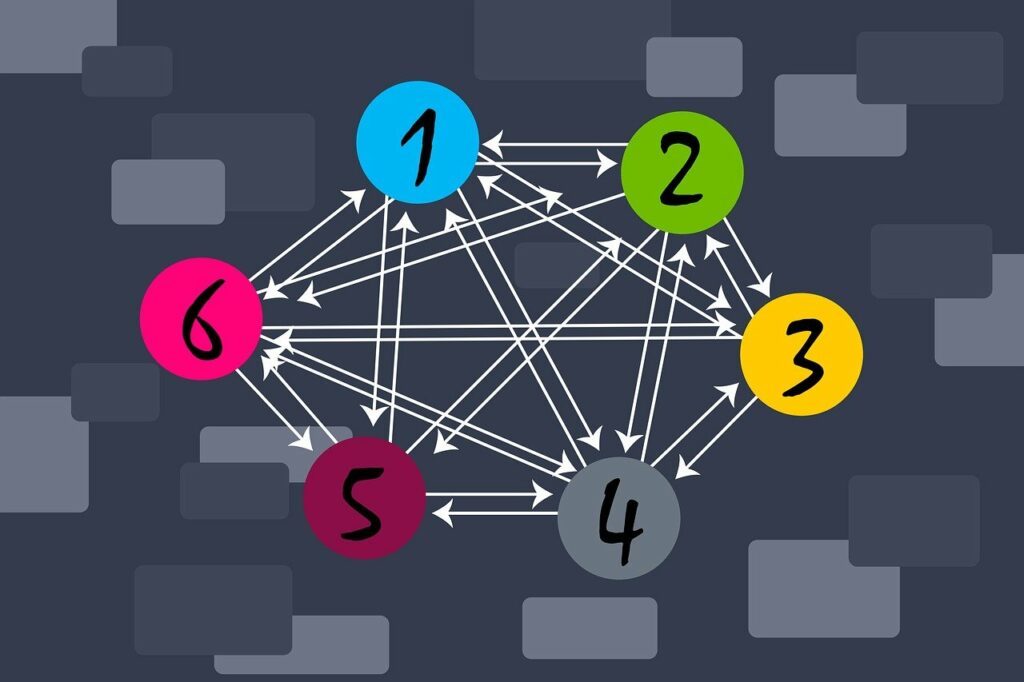 You'll want to make sure the content you create to fill the void is relevant to the topic at hand, informative, entertaining, and concise.
Then, you'll want to contact the site administrators for each site using the broken link to inform them of the broken link, and to helpfully offer yours as a replacement.
This requires a little vetting on your part. Your content isn't going to be perfect for every site. Some sites may have moved on from whatever market or campaign that caused them to use the broken link in the first place.
Other sites might be just as dead as the one that supplied the broken link. Still, other site administrators will be grateful at the helpful housekeeping you're doing for them.
Imagine if someone were to contact you regarding a potential link to their site. You'd likely be happy to know that you've got some algorithm-challenging content on your site that can negatively impact your search engine placement.
And having brand new content right there, without having to write it yourself or spend time searching for a replacement can be a huge benefit.
Therefore, when you reach out to these site owners, share all the details with them, from a place of being helpful and humble. They may wish to continue to collaborate with you on other projects in the future.
Wrapping Up
Broken link building is not a "quick and easy" type of process, but it can be a very scalable link building technique.
In a world where websites come and go very quickly, and only Google may notice their departure, keeping our sites evergreen requires constant updates and attention.
Broken link building helps businesses work in partnership to keep their content relevant and active, thereby adding value and SEO status along the way.
---
Brush up on the basics of Search Engine Optimization with this free and in-depth course: 4 hours and 31 video lessons suited for those who wish have a better understanding of how to do SEO and want to drive more traffic and customers to your website.