Have you ever wondered what the position of your YouTube video is? Do you want to monitor where your YouTube videos rank in relation to a specific keyword?
If your answer is yes, all you need to do is use a reliable YouTube rank-checking tool. We've discussed some of the top and most reliable tools in this article for checking your video's status on YouTube. Let's look at what is YouTube rank tracker and some of the top YouTube rank checker tools that are trendy this year.
YouTube Rank Tracker? What is it, exactly?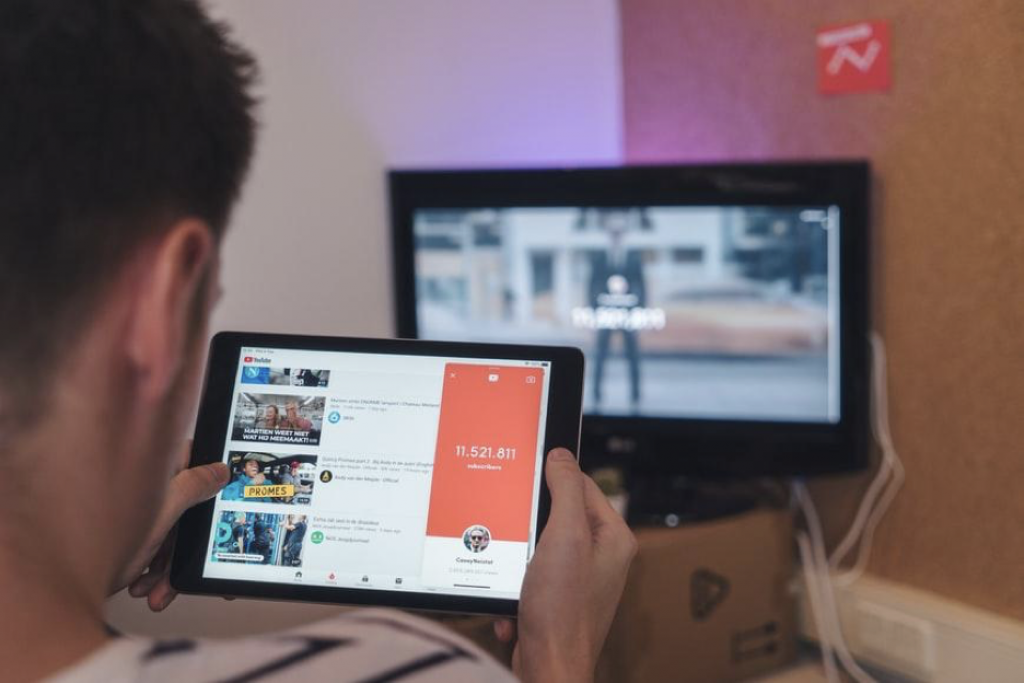 A YouTube Rank Tracker allows you to monitor the search position of any YouTube video. These might be videos from you or your rivals. You may concentrate on the optimization component and let the program handle the tracking. You can learn helpful information about the number of keyword searches as well as estimated views in addition to your position in the search results.
Why Should You Keep Track Of Your Rankings?
The primary reason you should track your rankings is that when you look at where your video ranks, it simply shows where it is right now. If you check again in a day or two, a week, or a month, it probably won't be the same. The results that search algorithms provide are also continually changing.
Your ranking is the most critical factor affecting how well your video performs in search. A high ranking on the first page of results could result in thousands of views (depending on the search term, of course). That's the reason why you should keep track of your ranking.
Top 4 Youtube Rank Checker Tools
In the paragraphs below, you can find some excellent tools that will help you to analyze and improve your YouTube ranking. Let's start with the first one:
1. TubeBuddy Rank Tracker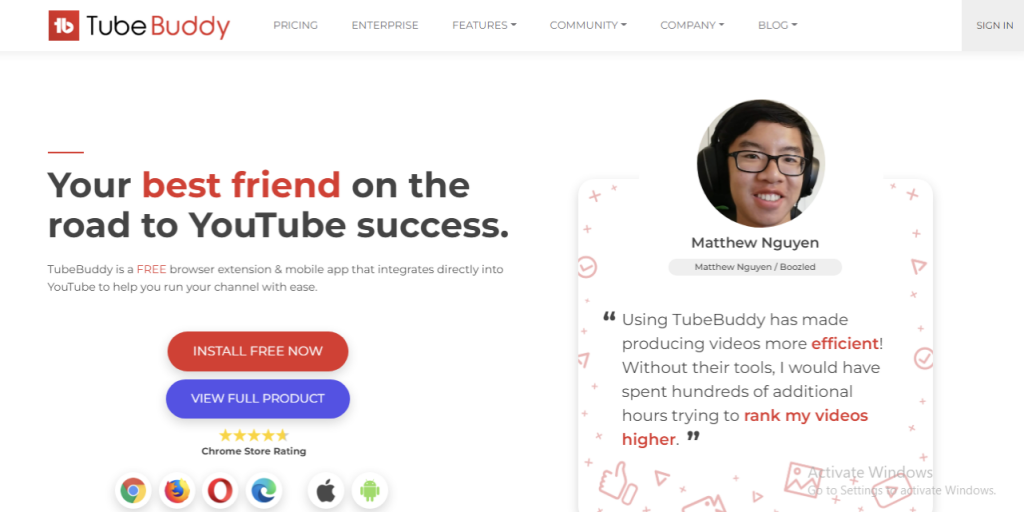 In essence, TubeBuddy is a chrome extension and authorized YouTube SEO tool that connects to your YouTube dashboard. The dashboard for your YouTube account gets completely upgraded after you log in and install it on your browser (which is really simple!). It is 100% secure and straightforward to install because it is YouTube certified.
You may significantly boost your views, subscribers, and earnings when you use all of these tools in conjunction with the labor-intensive process of creating a channel.
Features:
Simple to use
YouTube Certified
Helps you to master YouTube SEO
Free for the most basic features
Enables "drafting" of opinions from other channels
---
2. AccuRanker Video Rank Tracker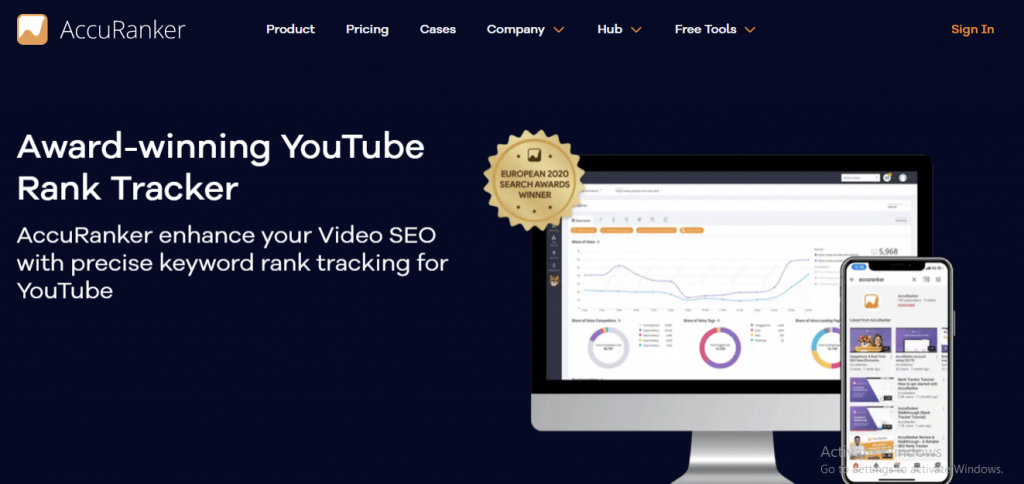 The most efficient and reliable YouTube rank tracker is AccuRanker. Your current rank tracking data is simple to study and comprehend because of its user-friendly design.
The "Best Software Innovation" prize was given to AccurRanker's YouTube rank tracker at the 2020 European Search Awards. You may save time and use the information to guide your decisions because it takes the element of the guesswork out of tracking your results.
Features:
Check automatically updated rankings or run on-demand every 24 hours.
Keep track of and evaluate the ranks of up to 10 of your rivals.
When you add a YouTube channel as a domain, you will receive precise ranking results for all of your YouTube videos on any search engine.
View the performance of the video ranking across multiple search engines. i.e., how do videos rank on Google, YouTube, Bing, and other search engine results pages?
Monitor the performance of videos on desktop and mobile platforms.
Verify whether your target keywords appear in YouTube's SERPs for features like Channel, Playlist, Related searches, and Promoted Video.
Utilize the Share of Voice (SoV) measure to determine the worth of your rankings.
---
3. Pro Rank Tracker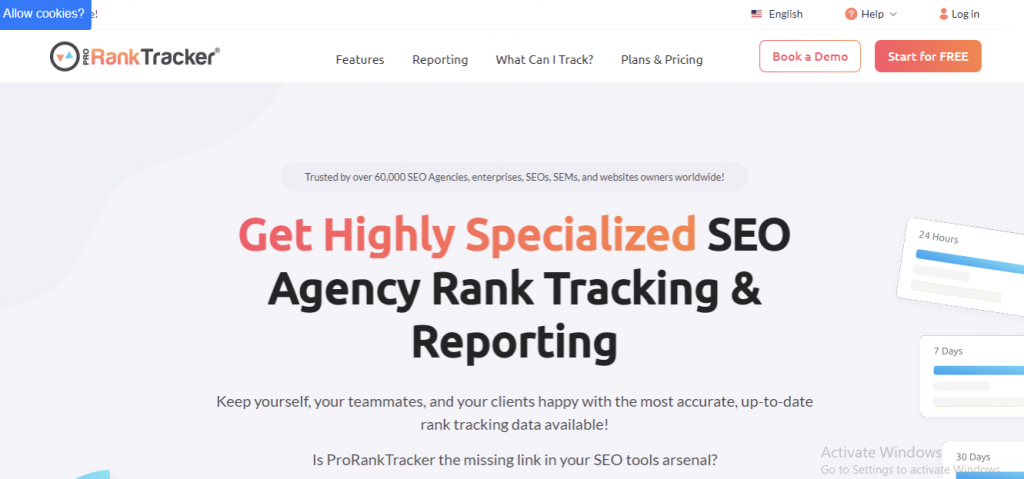 Pro Rank Tracker is an effective rank tracker that may assist you in keeping track of how well your content is doing on well-known search engines.
This rank tracker will allow you to monitor your SEO performance on Google, YouTube, Bing, or Yahoo.
Features:
Automatically receive daily ranking updates and on-demand updates (depending on your plan).
Monitor the positions of your videos on Google Videos and YouTube.
On the mobile app, you may view your rating whenever and wherever you are.
Obtain reports on your videos' rankings.
Track your rankings on PC and mobile devices in any predetermined language from anywhere in the world.
View the approximate number of times a keyword was searched on YouTube.
Track local YouTube rankings
---
4. Semrush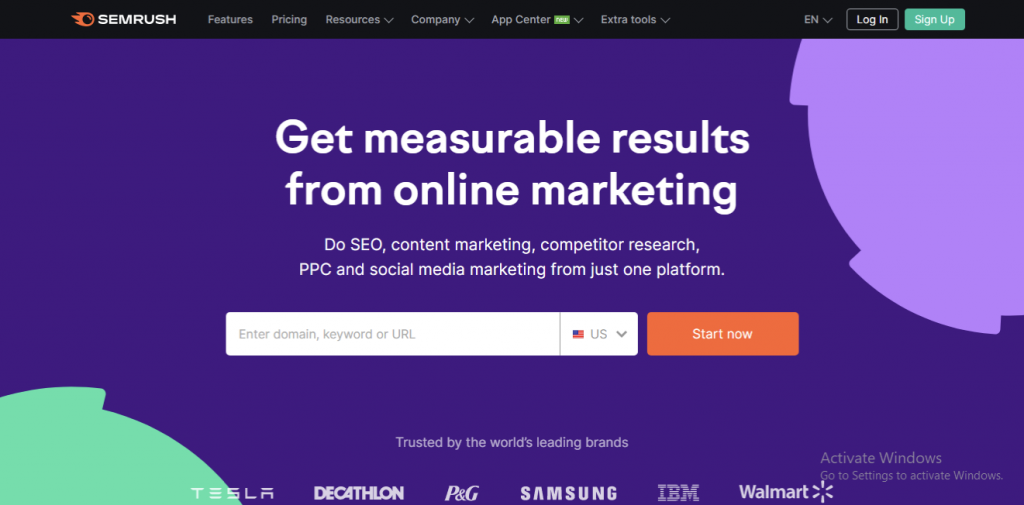 A massive index of keywords, backlinks, and ad copy supports SEMrush's suite of services, which are among the best in the business. SEMrush has become one of the most well-known and dependable marketing tools available as a result.
Features:
SEMrush is a helpful tool for analytics and digital marketing. One of the best features of this system is the keyword tool, which is quite beneficial.
Track weekly ranking changes and distribution breakdowns to quickly identify YouTube SEO successes and failures.
It has given you vital insights into the competitive environment, enabling us to explain the best ways to compete with your competitors with clarity and assurance.
It enables you to gain an excellent and comprehensive understanding of the SEM landscape and prospects for growth and confirmation of your achievements.
---
Conclusion
Video rank trackers are a crucial SEO tool for businesses and agencies who utilize video marketing heavily and want to track results in both Google and YouTube search results. AccuRanker is the most economical choice for an agency. For video bloggers who merely want to track a few videos' keywords, TubeBuddy is helpful.
With these tools, you can instantly see your video's ranking on YouTube. Both country and device can see the ranking. You may always check the position of your playlist and your videos.
Hopefully, with the help of our article, you now have complete knowledge of YouTube Rank Tracker. Please comment below if you are aware of any further YouTube search rank tracking tools.
More Articles on This Subject