There's no doubt that social media marketing can be beneficial to any business, large or small. By creating inspiring, informative, or entertaining posts that can be liked, shared, and interacted with by anyone online, business owners are taking advantage of a huge network of free advertising.
In this article, we'll discuss how to automate your social media marketing campaigns to have more free time for all the important activities of your business.
Automating Your Social Media Marketing
Not all of us are gifted at social media marketing. There's a certain combination of keywords, content, time of day, frequency of posting, and even a few unknown factors that make one post stand out in the algorithms that decide which users get to see which posts immediately, and which have to scroll through to find you.
One popular trick today is automating your social media marketing campaigns. Much like automating your email campaigns (explained here), this means creating and scheduling your social media content ahead of time. This, in turn, leaves you free to continue working on other strategies to help your business thrive.
If this sounds like a great idea, read on to learn how you can automate your social media marketing.
The Benefits of Automating Your Social Media Marketing
If you're like most business owners, coming up with compelling social media content every day can be overwhelming, especially when you're trying to run a business full-time.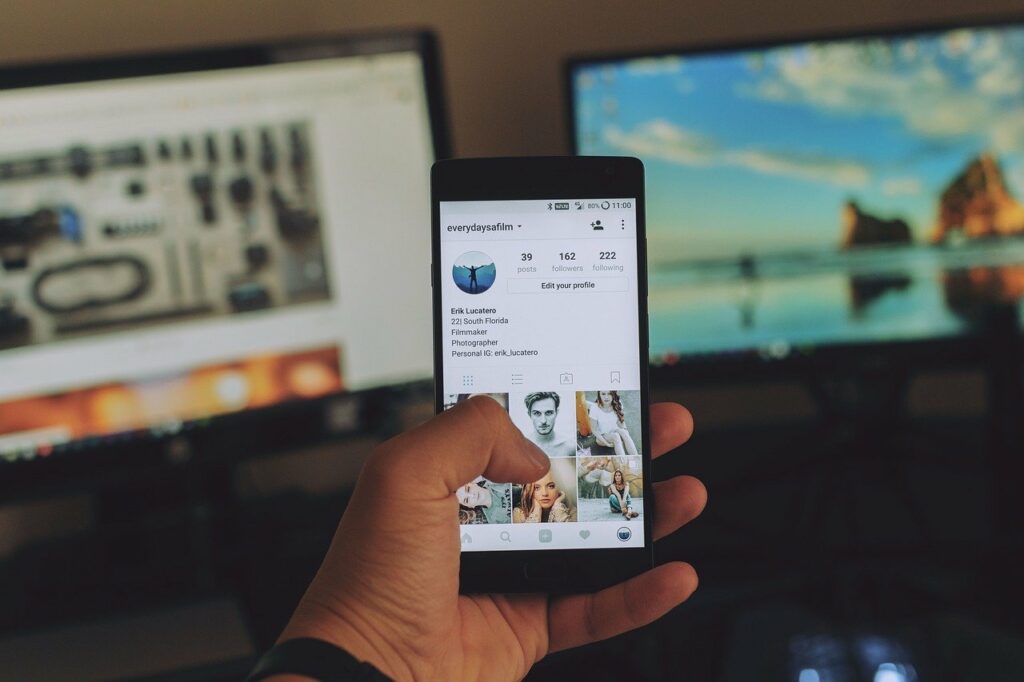 First you have to come up with something interesting to post. Then you have to find images (check here) or videos to compliment your post. Then you have to make sure it's posted on the right day, at the right time, which often happens to be when you're already engaged in something else business-related.
Depending on how many social media outlets you use for your marketing campaign, it can all add up very quickly to a full-time job.
Automating your social media marketing allows you to come up with a steady flow of ideas for social marketing posts and get all of your photos and media components organized all at once. That way, instead of sitting down each day to attend to your social media marketing campaign, you can have everything scheduled ahead of time.
Automated programs will then post at the time and day specified, so you don't have to drop what you're doing and run to the computer to make sure your content appears at just the right moment to beat the algorithms.
How to Get Started with Automating Social Media Marketing
When it comes to automating your business's social media accounts, there are quite a few things to keep in mind.
First, you'll want to consider two things:
How often you want to post to each platform
What type of content you'd like to post
In some cases, this is self-explanatory: Instagram and Pinterest are for pictures and videos and Twitter is short-form text and links, but Facebook/Meta is a little bit of everything. You'll want to decide which platforms you want to automate, as well as the content.
Read also: How to Become a Freelance Pinterest Manager
Some of the tools available for automating your social media pages actually offer what's known as "social listening". They pickup on trends in hashtags, posting timelines and frequency, and can provide users with recommendations to help their posts stand out in a crowd. In fact, some tools provide communities, where others in your niche can share what's working for them, and what trends might be on the horizon.
Analytics are also very helpful for automating your social media posts. Some platforms, like Facebook/Meta, include built-in analytic tools, so you can see how various posts perform based on time of day, content, and clicks. While other platforms may not offer these features, social media automation tools do.
Things like likes, follows, and comments are very important for gauging what is getting the most attention and interaction, and being able to see what works and what doesn't can help you more accurately plan future posts.
Most importantly, when all of your posts for the next several days or weeks are scheduled ahead of time, your social media account will be consistent. When your audience knows they can expect a great post from you, they'll look forward to it. This may even help your page appear on more feeds, more frequently, allowing more people to see your posts on a regular basis.
Suggested Automation Tools for Instagram and Pinterest
There are many tools on the market that can help you automate your social media marketing strategy. Each tool offers a different level of analytics, content recommendation, and creation assistance for a variety of social media platforms.
Tailwind
Tailwind (link to their site here) is a very popular scheduler for Instagram and Pinterest posts. Both of these are visually-based social media outlets, which means users need to create or find amazing photos and videos to share with their users.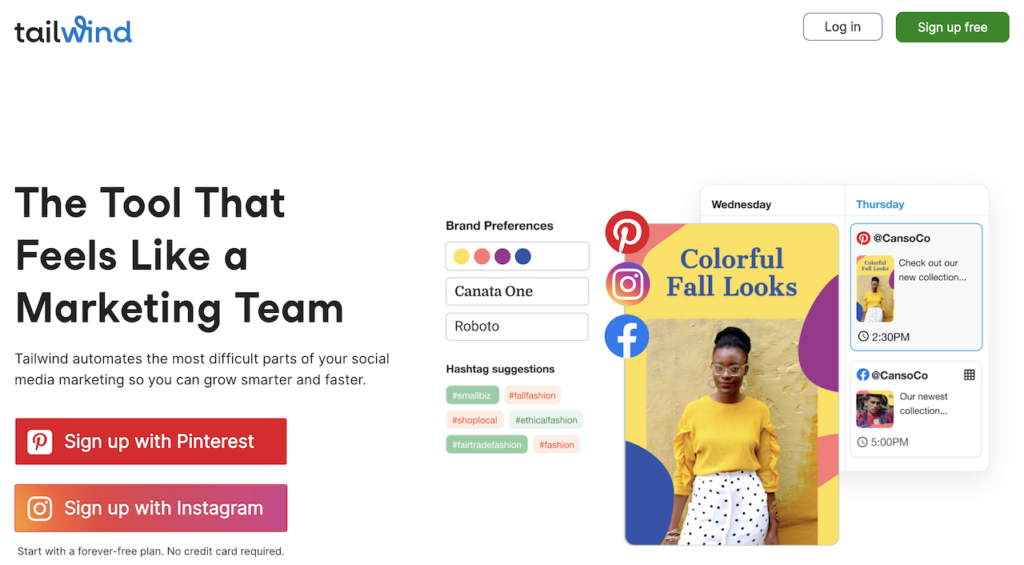 You can signup to Tailwind for free by following this link.
Historically, especially for Instagram users, that meant frantically using your smartphone to capture moments that might make a good post, only to discover the photo isn't as high quality or emotive as that of your competitors. For Pinterest users, that means finding just the right boards at just the right times so that your pins will be seen by just the right people.
Tailwind Features
The goal of Tailwind is to make this process much easier for users. Create Tools help users upload photos and tinker with them to make them attractive and user friendly.
Scheduling Tools help users create a game plan for their posts and automate the time and date they're posted. Tailwind's Instagram tools also include a Hashtag Finder, which helps you select just the right hashtags to help users find your posts, and Smart.Bio, which updates your Page Bio to include pertinent links to the products or content mentioned in your posts.
Final Considerations
Automating your social media marketing campaign doesn't mean that someone will write your posts for you: that's still on you or your social media guru.
If you are looking for one of those gurus who does the automation for your social media accounts, you may be interested to these profiles here below:
However, being able to schedule your posts ahead of time, and having a tool that will do all the posting and formatting for you, can give you back a lot of time and energy each day. No more interruptions at "Instagram O'Clock", or running late to a meeting because you can't decide on exactly the right photo to use.
If spending time running your business is more important to you than lingering on social media, hoping to get it "just right" for the algorithms, automating your social media marketing might be the next great step to helping your business thrive.