With the rising awareness about healthy eating, people are increasingly looking for fresh local fruits and vegetables to be delivered. In view of the market demands online delivery business for fresh grocery seem to be a viable business option.
New healthy habits
The youth all over the world is trying to ditch their habit of junking fast food like pizzas and burgers, and also red meat. They are gradually shifting towards fruits and vegetables. They prefer fresh and organically grown fruits and vegetables in their diet.
The growing preference for including fresh products in the diet is one important factor that will boost the growth of the online delivery business.
How to start an online delivery business?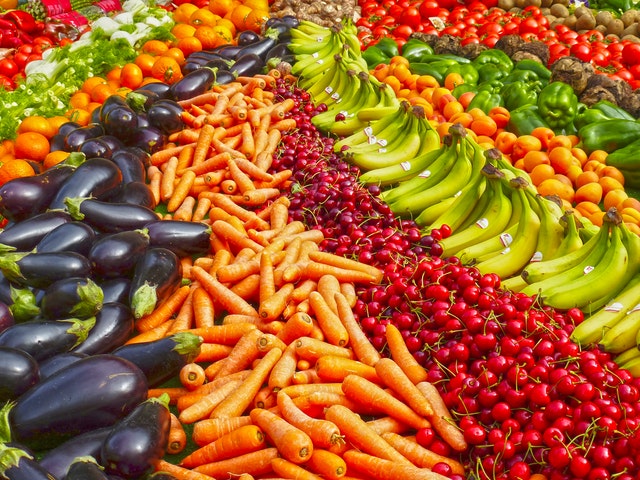 The first step in starting any business is to carry out market research. Every location has a specific demand that may or may not be similar to other places.
You also have to identify your target audience. Are you catering to the households, or are you catering to commercial restaurants? This will, by far, help you to streamline your supplies to a large extent. Restaurants will prefer uniformity in shape and size and may order in bulk while domestic customers will order less in volume.
You can plan your online vegetable delivery business on either of the two models mentioned below:
Pickup vegetables and fruits from nearby stores or wholesale market and deliver to the customer.
Tie-up with farmers, collect directly from them, and deliver to the customer.
Free from Brick and Mortar
The best part about this business is that it is free from the confinement and obligation of brick and mortar.
Online business model offers the business owner a lot of flexibility. The most tried and tested ways to conduct online businesses include:
Creating a detailed, easily navigable website with complete detail about the product's source and production details.
Creating a user-friendly mobile app to enhance the reach of your business.
Many smart entrepreneurs have even started WhatsApp groups for taking orders.
Apart from the online marketing tactics, what will be more beneficial for an online fruit and vegetable business is to develop an ethos for serving the customers.
Be very clear about providing details about delivery, return, exchange, and refund policies in your app or website. Maintaining a Facebook and Instagram page will only help to reach out to the larger customer base.
Send messages and e-mails to customers updating them about any fresh stock or special discounts.
Packaging is very important in online vegetable delivery business since your product has to reach the consumer completely fresh.
Most online business apps update customers about the order status at individual stages, such as order confirmation, packaging, shipment, and delivery.
While online formats bring down the real estate cost, it becomes pertinent for business owners to invest in a sound inventory, cold storage, and delivery system.
Sell Local, Eat Local!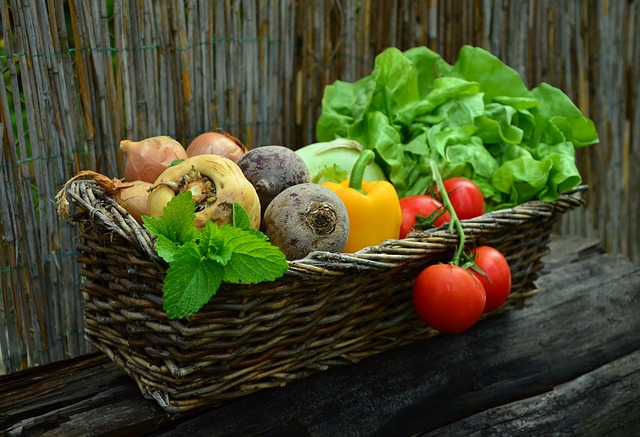 Before you start your business, you must develop a strong network with the farmers who grow them. Fresh and local produce are key factors in attracting customers. Besides, these days, the customers are information savvy.
A small piece of paper carrying farming trivia such as the best dandelion killer and or the source from where the product is coming from can give you a lot of mileage. It might entice your customers to spread a word about you in their peer group.
Future Prospects
The online fruits and vegetables delivery business has registered a steady CAGR of over 3 percent in the last 5 years. Many established supermarkets have reported double-digit growth in their online division as compared to their offline models.
With more and more people getting busy with their lives, they seldom have the time to visit a fruit and vegetable store or queue up in supermarkets. It is rather convenient for them to get fresh produce delivered at their doorstep at a reasonable price. One of the key factors boosting growth in this segment is superior customer service and speed of delivery.
Challenges
Fruits and vegetables being a perishable product, the logistics is very important. If they are not delivered within a specific timeframe, the business will be saddled with rotten fruits and vegetables.
Quality is also a critical issue. In online purchases, the customer cannot select the particular item he is buying. Fruits and vegetables being a natural product, there are bound to be irregularities. So if the company is not careful in selecting quality products, its reputation is bound to suffer.
What's in a name?
Most startups find themselves in a problem while dealing with online delivery business name suggestions. It is important to keep in mind the following:
The product that you are offering.
The values that your brand is offering to the customers
A catchy name that describes your product and makes an instant customer connect.
Read also: how to choose a name for your Business
Invest in IT
Information Technology ( IT ) is the backbone of any online food delivery business plan. Whether you have a website or a mobile app, you have to invest in cutting edge information technology to ensure hassle-free buying experience for the customers, deploy analytics to predict customer behavior and digital platforms to engage your customers.
Invest in Manpower
While you are planning on how to do online delivery business, don't ignore the real pillars of strength – the manpower. Try to get them aligned with your business vision and imbibe the values of serving the customer.
Innovative Marketing Ideas
Several marketing ideas for online business delivery options are making rounds in the market. But the best way to plan your marketing would be to understand your customer base and plan out your offers accordingly.
I hope you find our tips on starting an online fruit and vegetable business useful. Good luck with your online business!
Are you an online fruit and vegetable seller already? Please share your experience with us in the comment below.
About the Author
Ronald Pratt is a mechanic specialist who also enjoys working in the garden to make the perfect landscape. He can repair everything that's related to a house and garden. Everything in his house is made by his hands. In his free time he prefers surfing the Internet, reading and sharing his knowledge creating content.