As marketers and business owners, we have a few priorities or goals that we're constantly juggling.  First, we want to attract new customers and encourage them to purchase our product or service.  We also want to create a sense of loyalty so our customers aren't just one-time buyers, but lifetime brand supporters who recommend and share their support of our brand.  Overall, the goal is a high customer lifetime value.
Grabbing the Attention through Influencer Marketing
There are almost infinite ways to grab the attention of people and hopefully turn them into valuable customers, and some of those methods will work very well for you, and some not at all. One method of marketing that has recently spiked in popularity and success is influencer marketing.
Resist the urge to gently roll your eyes. Though social media influencers are frequently joked about for becoming "famous for no reason", they are the current reigning all-stars of the internet. By working with a social media influencer, you not only borrow their name, but tap into their loyal fanbase.
But how does it work? Where do you find an influencer? Let's examine the extraordinary world of influencer marketing.
Influencer Marketing Explained Simply
A "social media influencer" is a fancy way of saying "a famous person on the internet".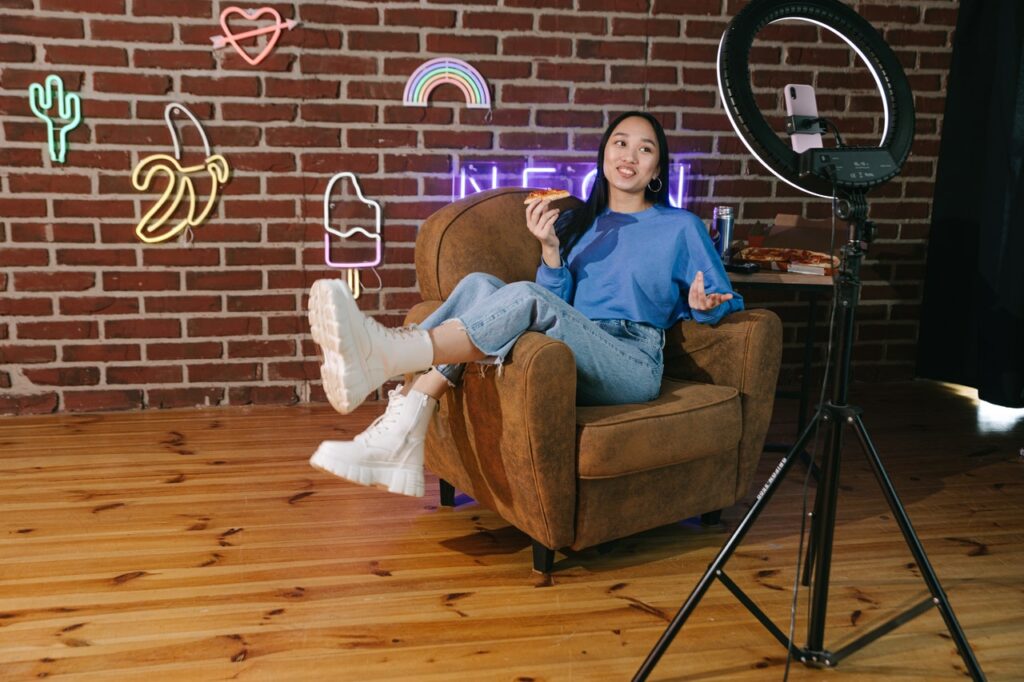 They don't have to be a celebrity, necessarily, but they will have a devout following on any or all social media outlets, including Instagram, Facebook, Twitcher, Snapchat, YouTube, TikTok, and literally any social media network that has sprung up in the last fifteen minutes.
There are "micro influencers", who have fewer than 2,000 followers, but the average influencer has between 5,000-10,000 followers. That means 10,000 people who are loyal to the brand this social media persona has created.
We talk often about how the main goal of marketing is to ensure you're viewed as a "trusted authority" in your niche. These influencers already have that part down pat. Thousands of people view their every post, several times a day, and leave comments and actively participate in discussions with and about that influencer.
Influencer marketing, therefore, is using this trusted social media voice for the benefit of your brand. It's equal parts social media marketing, because you're using social media platforms to call attention to your brand, and content marketing, because the content involved is going to communicate your brand's values and products to the influencer's audience.
So How Does Influencer Marketing Work?
In the simplest of terms, the social media influencer or influencers of your choosing will use their platforms to engage interest in your brand.
This can be done a multitude of ways, and greatly depends on a variety of factors, including the demographics and niche involved, the strategies of both you and the influencer, and the overall intention.
There are many types of influencers: celebrity influencers, or celebrities who use their social media platform to inform and educate their followers. Content Creators share amazing photos or prompt mind-blowing discussions about social interest topics. Buzz Builders tend to strategically invoke interest in a particular topic at large (such as environmental concern), but can direct that energy to a specific event, location, or product (such as reducing the use of plastic straws). Then there are Advocates, who are often somehow related to a specific brand or issue, as an employee, friend, or close associate.
Watch the Video: What is a Social Media Influencer?
Each category of influencer accomplishes the same thing: they draw attention to something. Anything. From human rights to lipstick, influencers share all of their thoughts with their followers.
Some good reasons to try Influencer Marketing
Joining forces with an influencer in your marketing program allows you to use their voice to speak to their audience about your product. You can do this for many reasons. In many cases, the voice, values, and demographic of the influencer align with those of your business, and it seems like a natural fit. By working with this influencer, you'll gain access to more people who are already interested in your product or brand.
You might also choose to work with an influencer to expand your market.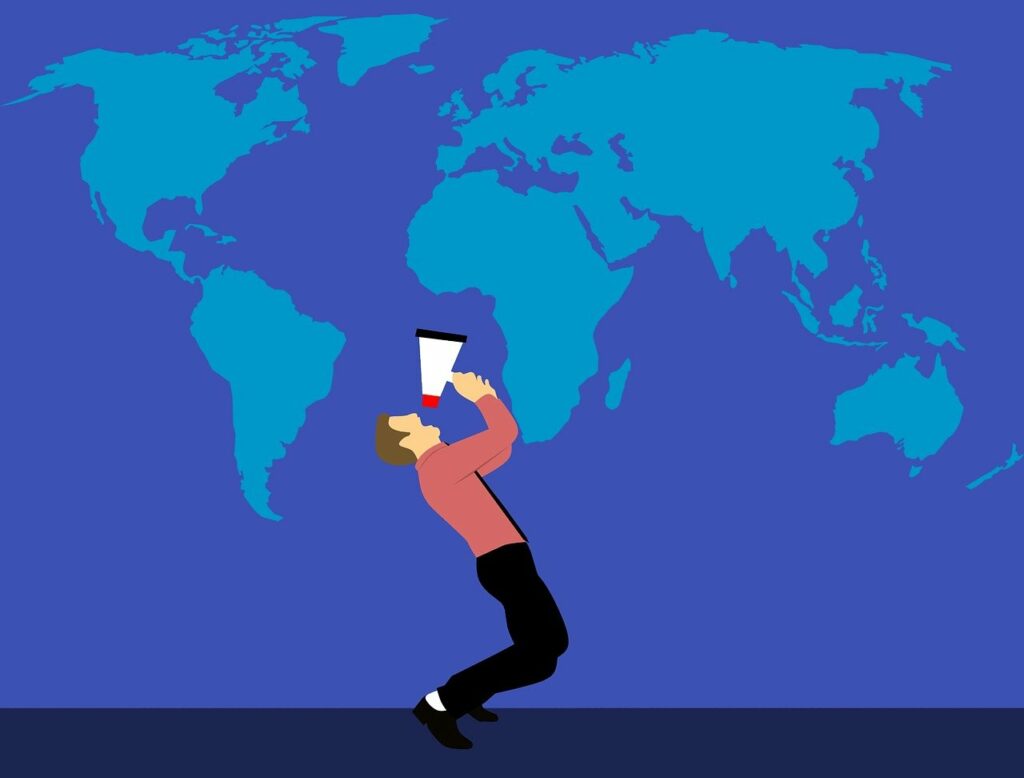 Perhaps your product has found great success with a certain demographic, but you know that there are other people who would find it an amazing solution: you just need to figure out how to reach them. Choosing an influencer who specializes in that new demographic can help you get your foot in the door to a new audience altogether.
Next, you'll need to decide what you want to gain from your influencer marketing endeavors. If you want more traffic and more conversions, you may work with an influencer to share a link to your website, or to endorse your products in a very natural way. If you want to really gain hype for your brand, you might choose to run a contest, in which those who "like" and "follow" your brand's platform or sign up for your email list get the opportunity to win a free prize.
Read also: Building an Email List: 5 Simple Tips
Regardless of the type of content you and the influencer you partner with choose, it's important that it is authentic. Remember, the influencer has gained a following and reputation. Asking them to work beyond what makes sense for their own brand would not benefit anyone in this relationship. Ideally, this should be a symbiotic partnership, with both you and the influencer gaining respect and followers from new niches.
How Do I Find An Influencer?
At the end of the day, anyone could be an influencer. Influencer marketing isn't too terribly different from word-of-mouth marketing, with the exception that most people don't talk to 10,000+ people each time they speak.
The first rule of influencer marketing is to do your research. As you've developed your brand's own social media presence, you've likely made note of who follows you, and their likes, dislikes, and how certain posts trend on certain platforms. Take the time to actually follow your brand's friend's lists, as this will give you insight into your social media demographics. You might be surprised by some of the interests held by your followers.
From there, search keywords that are related to your business. Find several influencers who might be a good fit for your brand's voice, values, and product or service, and follow them for awhile.
What type of posts do they make? How often do they post? Do they have their own website? What type of discussions do they have, and do they interact with posters? You might even do a specific search for that influencer to get a feel for their reputation and background.
Many influencers have a specific contact method for marketing inquiries, so check profiles before you email or direct message them.  Some influencers work exclusively within a network, which can be a great resource for those getting started with influencer marketing.
Alternatively, you can delegate the hard work to outreach an influencer either by relying on our services, or by outsourcing to independent freelancers:
Once you're in touch, be sure to communicate clearly at all times. Let them know the scope of your intentions, what you hope to accomplish, and discuss compensation.
You'll want to track the performance of their efforts, either with a tracking link, affiliate code, or related hashtag, and decide what metrics they'll be paid for: per click, per conversion, or just a flat rate for mentioning your product. These will all need to be discussed and agreed upon between yourself and the influencer.
Conclusion
Influencer marketing can be a fantastic asset to spreading the word about your brand via social media. Once you've defined your goals and intention, finding an influencer to partner with may take some time.
Remember that you're counting on their ability to gain the respect and loyalty of their followers just as much as they're relying on your brand to provide a trusted solution. But by using their voice to explain your brand, you'll be putting a foot in the door to a larger audience and new prospective lifelong customers.
Get Real People Straight to Your Offer! 🎯
Receive a $5 Signup Bonus
Are you on a limited budget? Would you like to test out a new offer and send it to thousands of real people on the market? Click the button below and get in contact with hundreds of solo ads sellers. Prices start from $0.40 per visitor. Free to join, no hidden costs!