Anyone who has made a sale – from a childhood lemonade stand to a multi-million dollar business sale – has learned quickly that every sale is at least a little bit different. Your product or services can be exactly what your audience needs, but every customer approaches your business differently.
Brief Description of a Lead
There are, in fact, terms for these potential clients and customers. Anyone who is potentially interested in purchasing from your business is considered a "sales lead". But as you probably know, not every lead is equally likely to generate a conversion.
Let's take a look at the different types of sales leads, and how you can engage with each type to get that coveted sale!
The Challenge of a Cold Lead
You're probably familiar with the term "cold call". This is a situation in which you or a member of your team sit down with a list of names and numbers or email addresses and contact people out of the blue to invite them to learn more about your product or services.
A cold lead knows nothing about you, and you don't know anything about them. That makes it incredibly difficult to formulate a sales strategy, since you don't even know if they're interested in the products or services you provide.
Depending on where you get the lead, they may or may not even be in the right demographic, location, or even be a real lead. On top of that, you have the knowledge that unless you get this person's attention and interest immediately, you are bound to be ignored, or worse- they can report you as spam through phone service or email.
In order to not gain the wrath of the general public, try to be as cautious as possible with cold leads. If you're purchasing these leads online, try to vet the source before you buy. In some businesses, cold leads are provided by a higher branch of your business, so they should be authentic.
Reaching Out a Cold Lead
When you reach out to cold leads, try a sympathetic, friendly approach with no pressure towards the lead. In fact, you may not pitch to them at all, but simply introduce yourself, your business, and encourage them to keep you in mind if they ever need your product or service.
You might offer a small introductory discount if they check out your page, you also might offer a lead magnet through your squeeze page, or simply encourage them to visit your social media sites for more information.
There is a better way to build your Squeeze Pages, automate your Sales funnels and sell digital products online. Click the button below to get your Free Access.
Unfortunately, it is highly unlikely that a cold lead will make a purchase on the first contact. While it's not unheard of, chances are far higher that a cold lead will never engage with your business.
Does that mean it's wasted effort? Not necessarily. Let's say you receive an email introducing a business that sells outdoor grills and barbecues. You have absolutely no interest yourself, but a few days later, your colleague offhandedly mentions they're in the market for a new grill. Because it was so random and unexpected, that email you received will come to mind, and you might just forward it to your coworker to check it out.
Read also: How to create an outreach strategy.
While the greatest percentage of your outreach to cold leads may result in no action, it is possible that these leads can turn "warm".
The Warming Spot, AKA your Warm Lead is Here
A warm lead is, just as the name sounds, somewhere between cold and hot. They're aware of your business and what you can provide. They follow you on social media. They have signed up for your email list and not only receive your newsletter, but even open it regularly.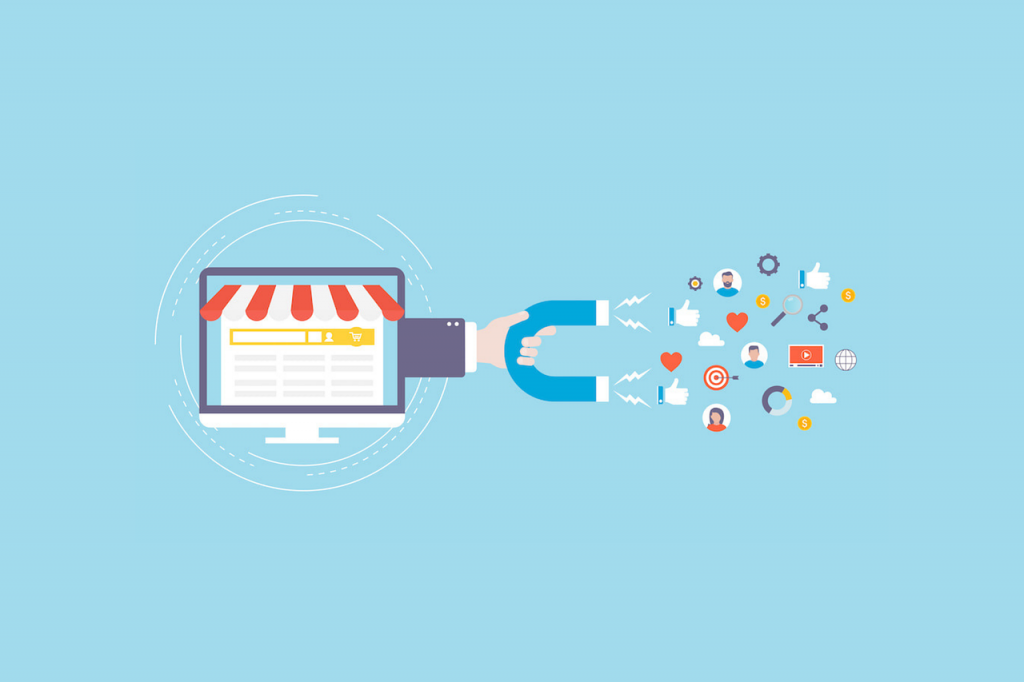 They may have attended your webinar, or "signed up now to receive our free PDF download", as mentioned in the previous paragraph about cold leads. A warm lead may have interacted with your site and your business in every possible way except one: the actual purchase.
This is incredibly frustrating for you, of course. If there were a magic wand, you would just wave it over them so they'd go ahead and click "Complete Purchase" already. Sometimes, you can jolt a warm lead into a purchase, with a fantastic sales code that they can't pass up, or a bonus offer that combines all of the solutions to all of their problems in one bundled experience.
In order to do that, however, you need to know what is causing this lead to hover just above the hot spot. Sure, you can just throw discount codes at them until they crack and enter their credit card information, but it's far more helpful for both of you if you actually take the time to nurture the lead.
Nurturing your Warm Lead
This means that you need to find out what makes them tick. What are their problems? Why are they hesitating to use you as a solution to their problems? What sort of roadblocks are they experiencing in following through with the purchase? There might be a very reasonable situation behind the delay, such as waiting for an employer to approve a purchase order, or waiting for a patio to be built before purchasing the barbecue set up, as in the example earlier.
Reaching out to warm leads is a great way to identify these hang ups or delays, but being too aggressive can cause them to turn cold quickly. Instead of rushing things, encourage their feedback and interaction with your site and social media. In these interactions, engage your warm leads as individuals, not as a group, and sympathize with their struggles. Be supportive, but not demanding.
At the very least, these warm leads will recommend your business to others, who may be ready to make a purchase right away.
The Hottest Leads You Can Find
When a customer appears on your website and immediately purchases your product or services, that's essentially the hottest type of hot lead you can ever enjoy.
The term hot lead refers to a potential customer who is ready to buy. While we would all love it if hot leads would appear at our sites ready to buy every day, the truth is that it takes some time and patience to adequately nurture that sales readiness. Additionally, even a very hot lead can change their mind at the last minute, so it's best not to drop the ball on these individuals.
A hot lead will be very well engaged, and you'll know exactly what they need. Likewise, they'll know that you're a reliable source for your product and services, which is how you have made it this far in their decision making process.
You will have met several of their considerations: Your price is right for their budget. You have established your status as a trusted authority within your niche. The timing is right, and their need is immediate. When all of these conditions are satisfied, a hot lead should become a conversion rather quickly.
Just make sure that you don't overstep any boundaries by appearing too pushy, and engage with them from a friendly, authoritative state. Remember, the more impressed they are with your sales process, the more likely they are to be repeat customers, and to recommend you highly to others.
Final Thoughts
While it may seem that each lead you encounter is different, you can generally classify each interaction into one of the above categories. While you may be eager to move everyone into the hot lead category, remember that a good experience cannot be rushed.
Try not to "out sell" yourself by appearing hasty or rushed, and avoid being too harsh or applying too much pressure. Regardless of the lead status, you want them to leave their interaction with your business feeling good, and thus more ready to recommend you to others!
Get Real People Straight to Your Offer! 🎯
Receive a $5 Signup Bonus
Are you on a limited budget? Would you like to test out a new offer and send it to thousands of real people on the market? Click the button below and get in contact with hundreds of solo ads sellers. Prices start from $0.40 per visitor. Free to join, no hidden costs!