There may come a time in your business's lifetime when you feel like things are at a standstill. Business isn't bad, necessarily, but it seems like the only customers interacting with your business are the same ones, over and over.
What should you do to keep things fresh? How do you attract new audience members? One method you can very easily pursue is outreach marketing.
What is Outreach Marketing?
This method backs away from the "sit and wait" style of advertising, and brings back interactive person-to-person marketing techniques. The result is creating a buzz about your business without using all the buzzwords, bringing a fresh round to visitors to your site and adding a new layer of interest to your business.
Let's take a look at how creating a marketing outreach strategy can benefit your business, without requiring too much change in your overall business plan.
Goals of Outreach Marketing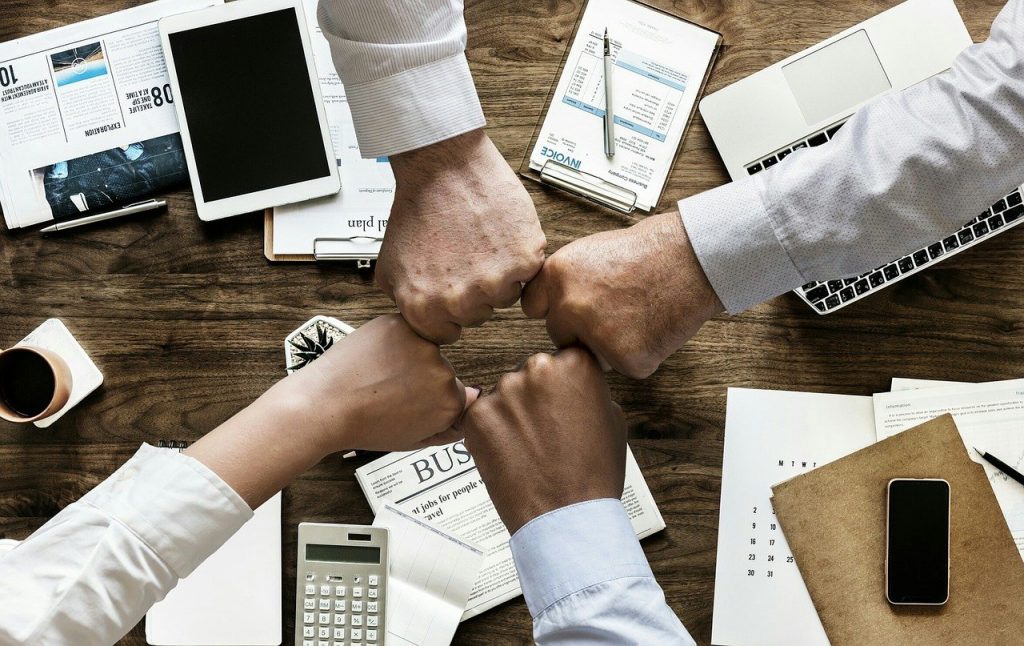 The popular 1980s marketing campaign by telephone company AT&T urged us to "reach out and touch someone", and outreach marketing does just that. In this case, however, you're not picking up the phone to place a call – you're reaching out to gain more traffic to your site.
The ultimate goal of outreach marketing is to create a meaningful connection with your visitors, subscribers, and customers. Rather than marketing "at" them, with email blasts they never read, you're working to establish a personal and authentic connection with them.
Personal and Authentic
Now, that may seem a bit strange or uncomfortable at first, depending on what your business sells. Consider what a "personal and authentic" connection can mean, though. This doesn't mean that your consumers call you when the refrigerator breaks at 1am, or send you a holiday fruit basket. It means they want to hear from you just as much as you want to hear from them.
For example, instead of sending your emails directly to the trash or leaving them unread, you want your audience to want to open them up, so they can read the latest details from your business. That phrase "trusted authority" comes into play here, as well. When these customers do have a relevant problem at 1am, wouldn't it be great if they came to your site first, to see if you have posted about that same exact problem?
Read also: How to Get More Customers with your Email Marketing Campaigns
Outreach marketing flips the balance, so that instead of marketing for SEO, rank, and traffic numbers, you're marketing for individuals… individuals who just happen to visit your site often, thus improving your SEO, rank, and traffic numbers!
Where Do I Start with my Marketing Outreach Strategy?
Marketing outreach strategies can include any and all of many different types of connections, but at the base is one unifying factor: your amazing content.
You might be doing a double-take at that. How on Earth does outreach start with my own content?
Consider this: when you reach out to others, where do you want them to go for more information? What action do you want them to take? Ideally, you want them to go to your website. You want them to look around, like what they see, sign up for your email list, and make a purchase. You want them to come back. You want them to send their friends.
Get Real People Straight to Your Offer! 🎯
Receive a $5 Signup Bonus
Are you on a limited budget? Would you like to test out a new offer and send it to thousands of real people on the market? Click the button below and get in contact with hundreds of solo ads sellers. Prices start from $0.40 per visitor. Free to join, no hidden costs!
---
Getting people to go to a website is easy enough. Getting them to stay helps them to understand your product or services. And the best way to get them to stay is with content that they want to read and interact with, and that they'll refer to later or recommend to others.
Therefore, the first step in your marketing outreach strategy is to clean up content. Not just your blog or site descriptions, but add videos, podcasts, webinars, press releases, how-to guides and more. Set the stage for conversation by giving other people something to talk about and engage with when they arrive at your site. Then, invite them to come over, personally.
How Do I Create a Marketing Outreach Strategy?
The next step is to get the "out" part of "outreach" going. You need to get your name out there as a trusted authority in your niche.
Be Here… And Here…
Participating in online forums, such as Reddit, Quora, and more. Each of these sites likely has a room dedicated to a topic relevant to your niche. Join, and use this as an opportunity to both learn and teach.
By reading posts frequently, you'll have your finger on the pulse of what consumers in your niche are thinking, and what problems they have. By responding to posts in a casual, informative, and tactful way, you'll get your name out in the open as someone who knows about the issue at hand.
And do not forget this…
Read other blogs in your niche. Comment on them with actual conversation. That doesn't mean you should be challenging or unpleasant. Instead, try conversations like, "You bring up an interesting point about ___. What are your thoughts about ___, and how it can impact ____?".
Introduce yourself, as well. This could be the start of a guest posting or backlinking relationship that is mutually beneficial to you and the other experts you meet along the way.
As you become more acquainted with the other key players and problems in your niche, you'll find more and more places to turn to conduct your outreach. This means not only introducing yourself and engaging with other bloggers, but with influencers as well.
Bloggers and Influencers
That's all well and good, but what does that type of outreach entail? Both professional bloggers and influencers have huge audiences. That's their bread and butter. Send them your product or let them trial your services for free. Network with them. Then, when they ask if they can feature you or your business on one of their posts, enjoy the influx of traffic as their regular visitors stop by to see what your site is all about.
Take care of your Audience
Keep that networking mojo going to your own subscribers, as well. Notice when people order from your site over and over again. Pay attention to who opens every newsletter, comments on every blog post, and shares every Facebook post. Respond to them. Thank them for their business and support.
Also, check reviews frequently and reply to the positive and negative feedback. Give your supporters every reason to stand by your brand, whether that be with birthday discounts, "frequent buyer" freebies, or other rewards. These are the individuals who will respond when you ask for opinions and feedback, so nurture their interest in your brand.
Each time you post your name, your business name, or link, however, know that it will be investigated, down to the tiniest typo. This is why your own content is so important. You may look like a very thorough expert on Reddit, but if someone comes to your site to find pictures that won't load, keyword-loading gibberish, and a full show room of sold-out product, they'll quickly lose interest. Make sure your site is as well-polished and trustworthy as you are in your outreach!
Final Considerations about Outreach Marketing
Marketing outreach takes your expertise in your niche and puts it in front of new potential audience members. In order to effectively attract new members of your network, make sure your own content is ready to go for the influx of traffic. Then put your skills to the test as you reach out to others to establish yourself as an authority within your niche.
But while you do this, don't forget to nurture existing relationships with long-time customers, as they'll be thrilled to share their positive experience with your business with all of their network, too.
Get Real People Straight to Your Offer! 🎯
Receive a $5 Signup Bonus
Are you on a limited budget? Would you like to test out a new offer and send it to thousands of real people on the market? Click the button below and get in contact with hundreds of solo ads sellers. Prices start from $0.40 per visitor. Free to join, no hidden costs!