Have you taken a moment today to consider how you're going to spend your remaining years until retirement? If the first thing you think of when asked that question is your investment portfolio, stop. If you envision an older, greyer version of yourself camped out on a beach, sipping a frozen, sugary drink, stop. And especially if you get a little misty because the idea of being able to not work some day is so emotionally and financially far out for you, please stop.
Smarter is the Key
In Tim Ferriss's popular book, "The 4-Hour Workweek", you may find hope, inspiration, and a renewed outlook on the answers to these questions. Of course, there's certainly nothing wrong with having a diversified portfolio with a blend of risky and sound investments. And who doesn't love a beach and a drink served in a coconut? While these are great steps, Ferriss's book teaches us all how we can employ the old adage "work smarter, not harder" to create an actual work/life balance that promotes productivity AND enjoying life during our most vital years.
Purchase a copy of this book here.
How Much Is a Dollar Worth?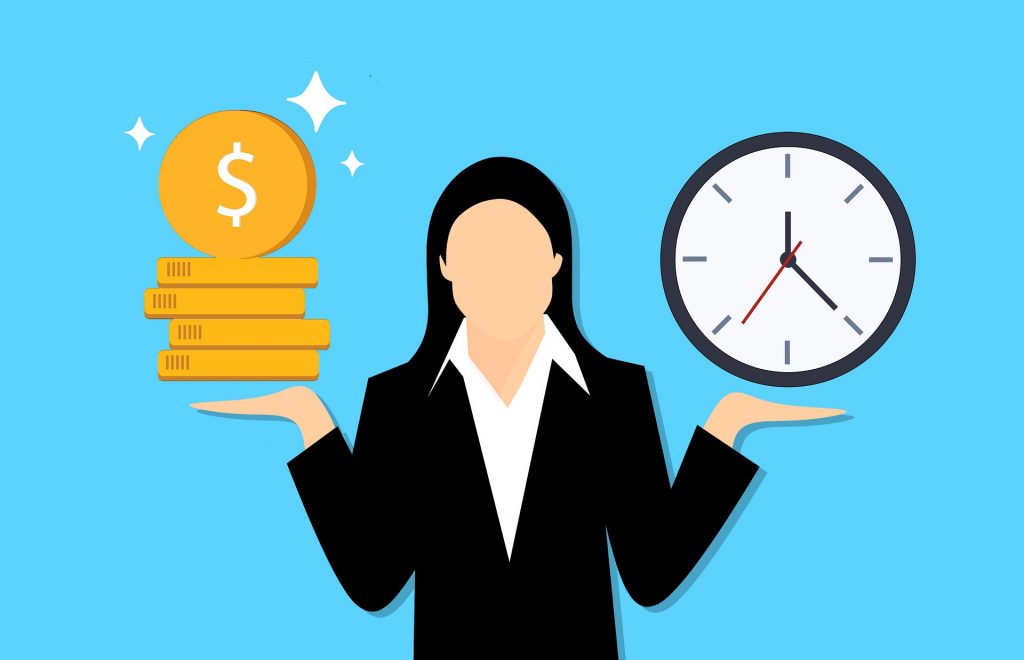 At around 300 pages, Ferriss's book provides a ton of food for thought, and loads of lessons to help motivate the reader's thinking in regards to plenty of topics, from the meaning of life, to how we want to live. One of the most notable lessons, however, is that of how we can actually control what a dollar means.
The math is easy enough that anyone can do it without a calculator. You take two individuals. One of them makes $200,000 a year. The other makes $50,000 a year. It's obvious who has more money, right? But right now, you're looking at what Tim Ferriss calls "Absolute Income." That is, a dollar amount assigned to a year of employment.
Person One
Let's break it down a bit, though. Person One makes $200,000 a year. They're salaried, and oftentimes, they're in the office before 8am and after 8pm. Twelve hour work days, four times a week, and you've got an 80 hour week. That's approximately $48 an hour, when you break it down. (Now, you might contend that a person who is salaried is not making an hourly wage, but at the end of the day, aren't we all interested in what our efforts are worth per hour?)
Person Two
Compare this figure to Person Two. This individual makes $50,000 a year, and they put approximately 20 hours each week into running their own business. You're not going to believe this, but they are also making approximately $48 an hour. They are putting in a fraction of the time and effort, but the overall compensation per hour averages out the same.
Purchase a copy of this book here.
Comparing Lifestyles
Then consider the lifestyle that Person One lives. They probably have a lovely home that they see between the hours of 9pm and 6am, and occasionally on weekends. They may get to go on extravagant vacations, when their time off is approved and they don't have to come to the office last minute.
Person Two, on the other hand, has to be a little more realistic about their budget of course, but they have one important thing Person One lacks: Freedom. They might live in an area with a relatively low cost of living. They might not even have a homebase, so to speak. They might already be on the beach with a tall glass of something fruity and a laptop nearby, because they are not tied to a high-rent home with a long commute and an office that requires their presence.
This example demonstrates the concept of Relative Income. Sure, big numbers are great, but why go through the stress and mind-numbing routine if you don't have to? Is the money "worth it" if you have to wait until you're old to enjoy life?
What If Retirement Wasn't an Option?
To take this a step further, imagine this is it. You grow up, you work, and then it's over. What if there isn't some magical old-age scenario where you move someplace warm and sit in the air conditioning, watching game shows all day? Also, is that really the end goal?
Instead of considering free time a hopeful possibility for "someday", what if you could enjoy life today?
There is a process to follow, of course. You can't just walk into the office one day and announce that you are going to work 20 hours a week from home… and potentially the beach. First, you've got to make a DEAL with yourself.
Purchase a copy of this book here.
The DEAL
D-Definition
This means it's time to define what you want out of life.
E-Elimination
Actual productivity is measured by doing things that really need to be done. Being busy with useless tasks is a long form of wasting time. Eliminate unimportant actions.
A-Automation
There may be certain things you do during the day that don't have to be done by you. Automating certain functions (like sending out regular communications) or outsourcing is key.
L- Liberation
You don't have to stay in a particular desk, at a certain office, in a specific city. Unless you really want to.
A challenge to the Busyness
Much of this is accomplished by really examining what work actually needs to be done. Of your work day, how much time would you say you spend actually sweating through essential tasks? Compare that to how much time you spend shuffling things around, circulating emails that could be resolved in a five-minute phone call, re-sending documents because a single word has changed, going to meetings to discuss scheduling meetings, and other ambiguous tasks.
We are trained to "stay busy" because doing less is lazy. In "The 4-Hour Workweek", Tim Ferriss challenges this notion. Rather than "staying busy" with useless tasks, what if you were focused, productive, and effective, and got things done in the amount of time it took to complete them?
The terms "efficiency" and "effectiveness" are thrown around interchangeably, and Ferriss asks us to examine this closer. "Efficiency" generally means you're doing things in the best possible way, but doesn't take into account whether the things being done are actually important. "Effectiveness", on the other hand, inherently means that the task has a deeper impact, and that you're doing the right things for a reason. As Ferriss himself intones:
"Doing something unimportant well does not make it important".

Tim Ferriss
Purchase a copy of this book here.
So How to Get There?
Tim Ferriss is acutely aware of how the business world, with its 9-to-5 lifestyle works. He attended Princeton University, and received his BA in 2000. By trade, he is an early-stage technology investor and advisor, with dozens of high-profile websites on his portfolio. He has five #1 New York Times and Wall Street Journal bestsellers to his name, and hosts an extremely popular podcast. He has appeared on lists of innovators to watch.
Therefore, he does not recommend wandering into the office, grabbing your desk decor, and taking off. Instead, he recommends transitioning from an 80-hour employee to an effective employee through gradual steps.
First, make yourself an investment. Do what you do very well. Learn more. Grow. Make yourself an incredible resource for your company. Then, increase your overall output.
Perhaps you – very incidentally- need to work from home for a few days. Make these days some of the most productive of your career. Prove to your employer that you are not just capable of working from home, but become a blazing supernova of productivity when you are away from the office. From here, suggest working from home in short increments, and make each work from home session absolutely brilliant. The rest, as they say, should follow naturally.
It is absolutely your prerogative to work more and more for less and less. You may feel very comfortable as Person One, or aspire to be Person One. But for those who wish to be Person Two, Tim Ferriss has some helpful tips for you in "The 4-Hour Workweek".