In this article, we'll explore the most effective email marketing tips that successful marketers are adopting in their campaigns to optimize their KPI and increase their sales. We will also suggest the software we are currently using that offers the right features to implement what we will discuss in the next paragraphs.
About Email Marketing
Email marketing is a crucial part of many business owners' marketing campaigns.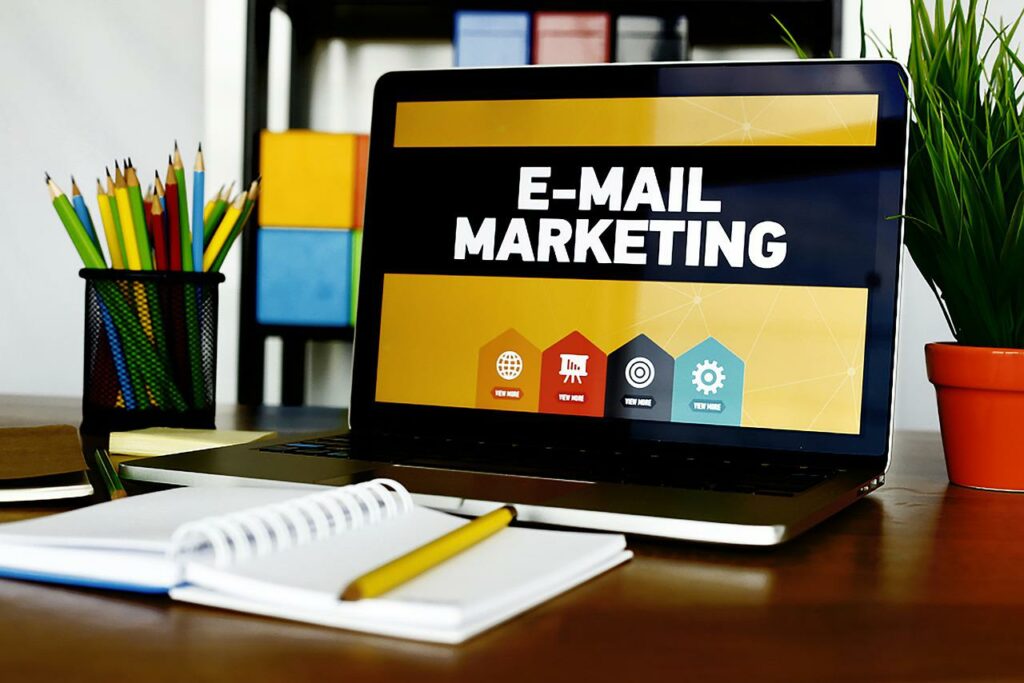 Email allows us to deliver messages regarding our brand, products, and latest news directly to our customers individually. With more and more online users checking their email via smart devices, it's possible to reach your customers any time of the day thanks to email marketing.
But that's only half of the process. You can send all the emails you like, but you can't necessarily guarantee that your audience is reading every email. There are plenty of factors that go into whether or not a subscriber reads your emails regularly, or at all, and most of them are far outside your control.
However, there are a few email marketing tips the pros are using to gain a better idea of how to create emails that get a response.
Let's explore these email marketing tips, still effective in 2023
Let's take a look at how top marketing professionals are amplifying their email campaigns to get noticed and get results. The good news is that they are easy to learn and quick to apply.
Tip #1
Let's pause for a moment and think of your own email habits. Do you religiously open and read the contents of every single email you receive, or do you skim your inbox for subject lines that stand out to you? Most of us look for emails that have meaning to us, either through content, fantastic bargains, one-time offers, or other keywords that stand out to us as something that is important.
But if there's one thing you've learned as an eCommerce business owner, it is that your audience may be united in their appreciation for your product or services, but otherwise, they are very different. What stands out as important content to one person may not matter at all to another.
So how do you, as a business owner, learn how to target your customers with email content that will be significant to them? One popular method is to create email audience segments (more here and here). Are you finding that a certain part of your email list only opens emails when there's a mention of a huge sale in the subject line? Divide these customers into their own segmented audience, and only send them discount announcements.
You can divide your email list into a variety of different segments. You can use demographics, psychographics, or frequent purchase types to ensure that your customers only receive emails that are important to them. The result will be higher email interaction, with increased open rates and click-throughs: all because you're sending people the emails they want.
Read also: 23 High-Converting Last Chance Email Subject Lines in 2022
Tip #2
Another great way to tap into what your subscribers want and like is to dive deep into your data. This is why it's important to select an email marketing platform that not only allows you to see which subscribers are opening your emails, but what they're clicking on and what pages they are looking at on your website after they click.
Getting people to open your email can feel like a challenge, but knowing what happens after they take that first step can help you understand the "why" and "how" of customers visiting your website after reading your email.
Knowing what links they are clicking and which pages they are visiting will help you gain insight into what parts of your email hold importance to them. It will also give you an understanding of how your audience maneuvers through your website. This can help you spruce up not just your email marketing strategy, but your webpage user experience, as well.
Tip #3
There's really only one way to see if a specific change or update to your email marketing strategy makes a difference: try it out!
Split testing (more here) may seem like it takes a lot of time to implement, but with the right email marketing software, you can gain serious insight into whether Version 1 or Version 2 of an email performs better without a huge hassle.
You can split test everything, from the wording in your subject lines, to the content within an email, to the images used throughout the email and subsequent landing page. You may be surprised at which small changes can encourage audience interaction with your emails.
Over time, you'll find that constructing the "perfect" email for your market is easier and easier, thanks to the knowledge you've gained of your audience's preferences through split testing.
What Is the best software to apply these email marketing tips?
There are many options available to help you get a jump start on your email marketing campaign. The software you need to use is an autoresponder. We have already discussed in previous articles (like this one) what an autoresponder is. You can start a free autoresponder using nearly any email marketing provider offering this service; however, pay attention to what features you'll be able to access using that service.
For access to the email marketing features the pros are using to increase their email interaction activity, you'll want to select an integrated email solution such as AWeber.
AWeber
Best for small to mid-sized businesses

An easy-to-use autoresponder that simplifies email marketing automation and integrates perfectly to 3rd party tools. Free plan available for startups.
This platform not only allows you to construct professional-grade emails, with easy-to-use templates and stock images at your fingertips, but it gives you several flexible tools to help you learn what your audience likes, and how best to reach them with your email campaigns.
AWeber offers the ability to not only segment your email list, but to tag subscribers specifically, so you can easily identify who to target with each campaign.
You'll also have access to a vast array of reports that can help you drill down into what links people are clicking, and how much revenue you're making during a certain time period after each email is sent.
Advantages of using AWeber
With an email marketing solution like AWeber, you'll be able to fine-tune your emails to be more meaningful to their audience, whether that's a small portion of your subscribers or your entire roster. You can easily split test different options to gauge the performance of text, links, and images to ensure you're sending customers the information they want, as well as watch how each email performs through analytics.
Long-time marketing professionals know how important it is to connect with your audience, especially in an email marketing campaign. These email marketing tips help business owners identify what works and how it works when sending emails to subscribers.
You can open a free AWeber account by following this link.
Bonus Tip
Do not forget that the content of the email itself is as important as the three tips written in the paragraphs above. Therefore, you need to make sure that you send emails that your audience finds interesting and appropriate to their interests.
If you have no idea how to write a compelling and engaging email, you can either ask the help of a professional freelance or purchase some ready-to-use pre-written emails. In both cases, you will outsource this crucial task to someone who's an expert in writing emails for customers.
So, if you are interested to hire a freelancer, you can check this directory to find the best professional that suits your need.
Instead, if you are interested in a done-for-you system, you may consider having a look at the service we recommend here below.
GET ACCESS TO 999+ ENGAGING, AND HIGHLY PERSUASIVE EMAILS YOU CAN JUST COPY, PASTE TO YOUR AUTORESPONDER AND SEND TO YOUR SUBSCRIBERS
---
TYPE OF EMAIL:
NICHES:
| | |
| --- | --- |
| Internet marketing | Weight Loss |
| Online Biz Opp | Beauty and Skincare |
| Dating | Self-help & Personal Development |
| Finance and Cryptocurrencies | eCommerce |
More Articles on This Subject
Here below, you can find a list of articles related to email marketing and email marketing tips: