If you want to enhance email open rates and sales, the first (and most crucial) step is to improve the subject line of your emails. In this article, we'll list and analyze the best last chance email subject lines that are still effective today.
The Importance of an Email Subject Line
Because people spend nearly all their time on their phones, marketers employ various strategies and techniques to capture the attention of potential customers. Email marketing is one of the most intimate forms of brand communication. Many people regard email marketing as the most successful form of business advertising, preferring it to social media.
For email marketing efforts, the issue of a last-chance subject line is critical. It has the potential to significantly enhance sales if properly designed. You'll discover more about last-chance subject lines in this post and how to use them to your advantage.
GET ACCESS TO 999+ ENGAGING, AND HIGHLY PERSUASIVE EMAILS YOU CAN JUST COPY, PASTE TO YOUR AUTORESPONDER AND SEND TO YOUR SUBSCRIBERS
---
TYPE OF EMAIL:
NICHES:
| | |
| --- | --- |
| Internet marketing | Weight Loss |
| Online Biz Opp | Beauty and Skincare |
| Dating | Self-help & Personal Development |
| Finance and Cryptocurrencies | eCommerce |
What Is A Last-Chance Email, And How Does It Work?
You send a last chance email to persuade your audience to take benefit of a limited-time deal. It could be a sale, a one-time promotional code, or a limited-time product offering that you can use. Therefore, the period of your deal is restricted.
It will soon come to a close, and you want to ensure that your subscribers know this. What can you do to encourage them to take benefit of the opportunity? If you want it to happen, ensure your email design and copy are in line. The goal is to grab people's attention while avoiding turning the matter into headline bait. In essence, your email should not mislead the receiver.
5 Tips for Last Chance Design Suggestions Emails That Get Noticed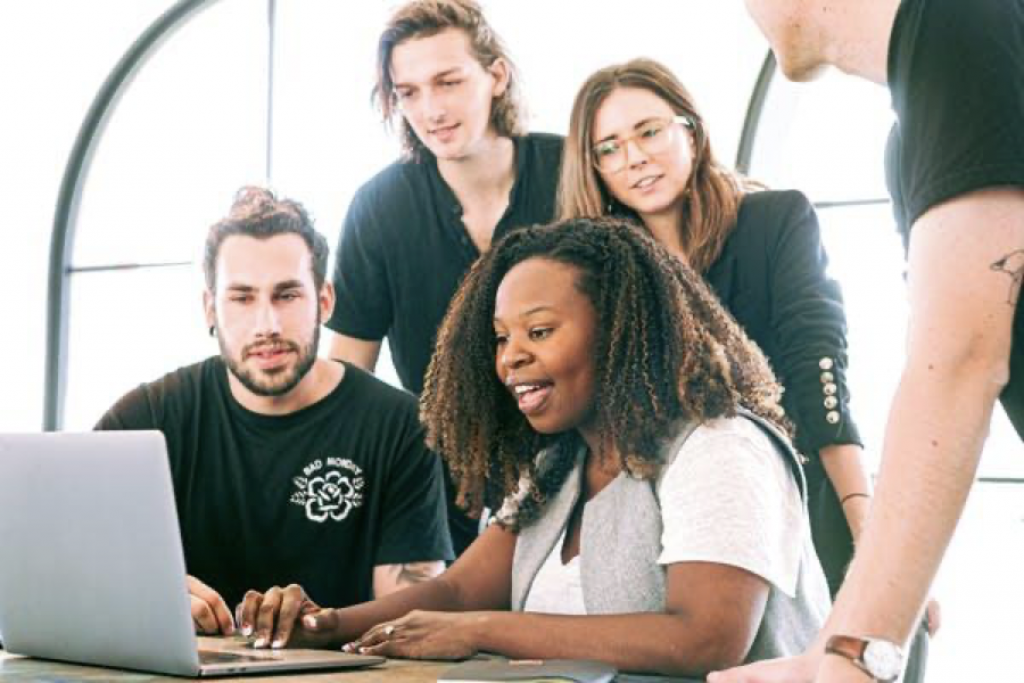 It may appear simple, but last-minute writing emails is an art form in and of itself.
Whether you like it or not, your email isn't the only one that gets delivered to your customers' inboxes. You must ensure that they will open it rather than dismiss it as spam. When they open it, they must click on your email's call to action button (more about calls to action here).
You may employ methods to ensure that your emails are read and opened. Continue reading to understand how to create last-chance emails that maximize client engagement and conversions.
Tip 1. Make the Offer as Simple As Possible To Use
Your buyer should not lose time figuring out how to take advantage of your offer. A link to the store, a "Shop Now" button, and a promo code that can be simply copied and pasted should all be right there, front and center.
Tip 2. Animation Can Grab Viewers and Create A Sense Of Urgency
Another last-minute email design trend that we've noticed is the animated GIF. Regarding the final countdown, GIFs can be very useful in grabbing readers' attention in the final moments.
Read the review of this tool if you are interested to design beautiful and effective emails for your next marketing campaign.
Tip 3. Make the Boldest Headlines
The scale and importance of your offer should be reflected in your last chance communications. Don't be afraid to use a more casual, even cheeky tone to boldly grab all the attention.
Tip 4. Avoid Using SPAM Words
It's critical to stay out of your subscribers' SPAM folders.
If your emails never reach your recipient's primary email inbox, they won't be seen or opened. Because email spam filters have become more robust in recent years, this is becoming a growing problem for email marketers. Inadvertently, more emails are now being captured on the net.
Avoiding SPAM trigger phrases in your subject line is one guaranteed strategy to avoid your emails from getting lost in the spam folders.
Read also: Why Spamming doesn't pay as a Business Strategy
Tip 5. Include A Dynamic Countdown Timer To Bring The Point Home
We can't talk about email design urgency without including countdown timers! Timers are a terrific method to show customers how quickly time passes—and they're easy to incorporate.
Read also: 4 Best Ways to Add a CountUp Timer To Your Site
23 Last Chance Subject Lines Examples to Get You Inspired
Let's start with our top 6.
1. Chewy
Consider how often you've experienced the following: You get an email with a confusing subject line encouraging you to check out a deal or an offer in your inbox.
So you decide, "Sure, I'll look into it later…" It never happens later, and you forget about it in 30 seconds.
This occurs when emails don't clarify how long their limited-time offers are valid. Numbers are essential for understanding and acting on urgency because they provide credence to a claim.
Let's look at an example from Chewy:

Surprisingly, there is no indication of a time limit anywhere in the communication. The email says, "Spend $75 on select items, get a $25 eGift card."
Why wouldn't they inform you when the promotion expires? This strategy, if anything, makes you more likely to buy right now. For example, if you know a sale will finish in 48 hours, you can buy it the next day.
It's also worth observing how Chewy emphasizes the scope of the offer by displaying the Blue Box event.
Read also: Psychological pricing examples and strategies
2. Ann Taylor
What's happening here is quite evident from the title.

This subject line, at a glance, informs subscribers that they have today only to get 50% off on summer essentials and no more to act and take advantage of the company's limited-time offer. It's either now or never; there's no putting it off until that vague "later" moment.
This method works well with longer, more specified deadlines, such as "48 hours". Given that not all of your potential customers have the opportunity to purchase at that time but are still lured in by the urgency of your subject line, it may even work to your benefit to send somewhat earlier reminders.
3. Forever 21
The Forever 21 has combined two crucial aspects to create a highly persuasive last-chance email:

70% off on summer products, and an extra 50% off if you use the given code.
That is an excellent combo. But do you want to know what makes this email so clever? You can get quality products at much cheaper rates. Put yourself in the shoes of someone getting this well-dressed and well-heeled email. You can get the exact same experience for a lot less money.
4. Feel Unique
Subject Line: Up to 50% Off Just Got Bigger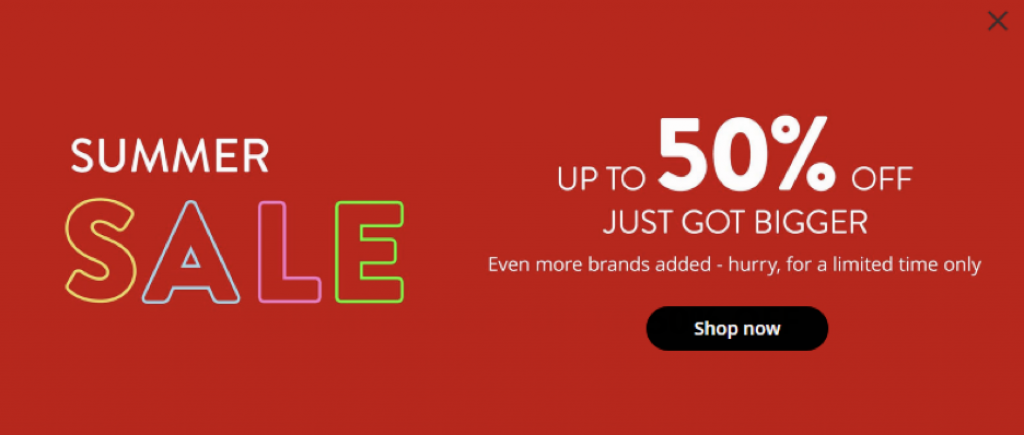 The line "Even more brands added – hurry, for a limited time only" is catchy. Fear of missing out (FOMO) is a popular strategy used in some of the top email subject lines. Indeed, according to Trustpulse, 60 percent of people buy stuff as a result of it.
The color design of this last-chance email immediately reminds us of security signs and caution tape. These ominous hues are connected with emergencies and draw our attention regardless of whether we want it or not.
Read also: How to Use Scarcity Marketing the Right Way
5. The Children's Place
Monster Sale. The Children's place's colorful email design is stylish and effective in its simplicity.

There are only a few words that will suffice. These are strong words!
You can count on them if you have trouble writing unique topic lines. Because of its simplicity and direct message, this sample is one of the top email subject lines.
6. Sea World
This store is passionate about email marketing and invests a lot of time and attention into it. This last-chance email's subject line and design are both worth paying attention to.

Hurry, offers ends soon creates hurry in the audience. This is an excellent strategy. This design choice would have been out of place in any other email form, but it is entirely pertinent and even brilliant here.
Last Chance Subject lines 7 to 23: Some More Examples
There are also 17 additional last-chance subject lines worth paying attention to:
7.   Are you having trouble finding the perfect gift for [mom/dad]?
8.   Have you seen our ideal Christmas [promotion/collection/gift suggestions]?
9.   Make a reservation for [name of your event].
10.  Don't miss our [specials/offers/events] in December.
11.  [WEEKEND ONLY] Get this RIGHT NOW before it's too late.
12. Good News: Your Pin's price dropped!
13. The 30-Second Sales Pitch
14. Do you want to go to the beach for the day? Scratch and sniff your way to heaven. 
15. Complimentary gift wrap on all purchases
16. Flash. Sale. Alert.
17. Have you missed out on any of these new features?
18. It'll be gone tomorrow!
19. ACT IMMEDIATELY! The deal will expire in two days.
20. Buy it or regret it
21. Don't wait! They're almost gone.
22. A Chance to Win a Prize.
23. LAST CALL!
Conclusion
The subject line is significant. Extremely significant. As a result, you must concentrate on them.
While email subject lines aren't challenging to write, they can be unique or impressive. Try instilling a sense of fun, urgency, curiosity, or FOMO to make killer email subject lines. Make questions that scream for replies, personalize them as much as possible, and keep them short.
We hope you've found a couple that you think will appeal to your target audience!
CLICK THE BUTTON BELOW TO ACCESS TO 999+ ENGAGING, AND HIGHLY PERSUASIVE EMAILS YOU CAN JUST COPY, PASTE TO YOUR AUTORESPONDER AND SEND TO YOUR SUBSCRIBERS