This article will discuss Google E-A-T's trustworthiness. If you want to discover more about E-A-T, you might read the first part here.
A Few Words About E-A-T
As business owners, content creators, and marketers, we would all love to figure out what makes Google tick. What do those famous Google crawler bots look for? What is the magic formula for search engine optimization (SEO)? And finally, what is the secret to organic traffic?
Sadly, this page doesn't have all of the answers to those mysterious questions. Though we wish we knew what magic makes Google tick, it's as much of a secret to us as the rest of the world. 
However, Google has shared with users that one of its primary focuses is on E-A-T According to Google's Search Quality Rater Guidelines, this acronym stands for "Expertise, Authoritativeness, and Trustworthiness".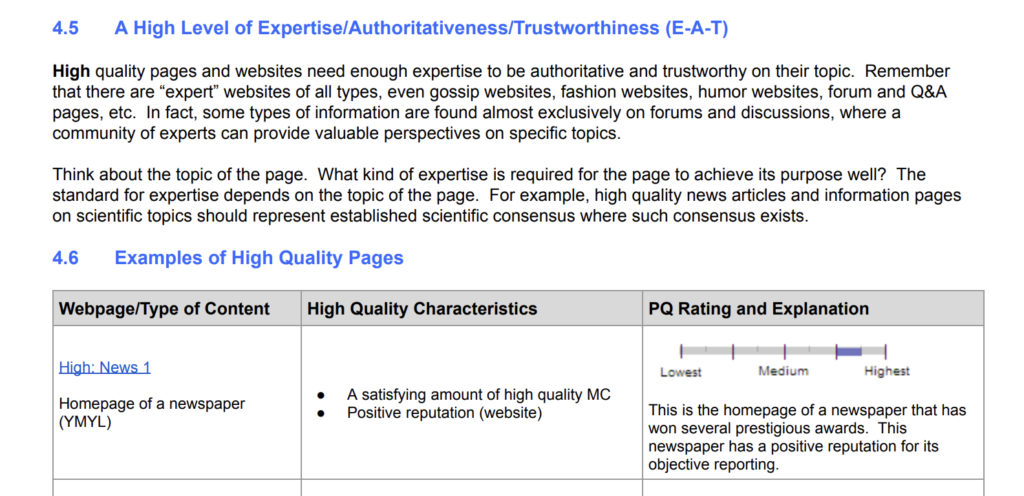 You can download the document at the following link.
The first two items make sense: good content is that which provides correct information that will be helpful to users. But what about "trustworthiness?" How does Google decide who to trust and who not to trust? Let's take a look at what "trustworthiness" means, and how to improve it.
What Is Trustworthiness?
When you're looking for information on the E-A-T principles, you'll find a lot of concepts regarding expertise and authority. You may see the acronym "YMYL", which stands for "Your Money or Your Life".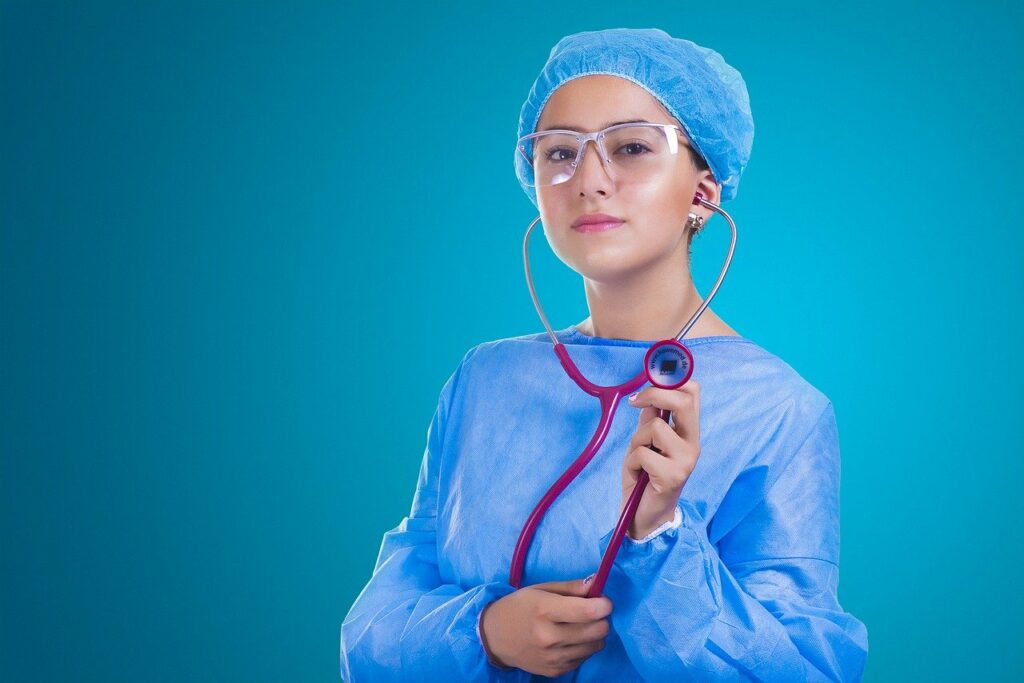 This means that pages that can impact the health, wealth, and overall happiness of users are held very strictly to the E-A-T standards of accuracy in information. E-commerce content is considered a YMYL page, as buying products online can directly impact one's financial status.
But how do you get Google to trust you and your website? It's not like the bots are part of the customer experience, so how do you convince them – and your audience– that you can be trusted?
First, you can verify your business with Google. That will go a long way towards assuring the bots and the people who search for you that your business is the real deal.
The next thing that Google looks for is engagement:
How often do people visit your site?
How long do they stay there?
Are there comments on your blog or linked social media pages?
Do you interact with these comments?
All of these factors help demonstrate that this is a legitimate business with real customers who are finding real value in the products or services you provide.
Content is, as always, very important as well. Google will look at how often you're adding new content, as well as the quality of your older content.
That means you'll want to bring quality blog posts and descriptions to your page, as well as clean up old broken links. Keeping things tidy isn't just attractive to your potential customers – it tells Google you're serious about your business.
Read also: What is Content Marketing?
How Does E-A-T Impact SEO?
The direct and objective answer to this question leads us to yet another Google mystery: no quantifiable details have been shared that indicate how E-A-T impacts ranking on a search engine results page (SERP). However, given that E-A-T is mentioned in many authoritative documents, such as "How Google Fights Disinformation" and its "Search Quality Rater Guidelines". These principles are intrinsic to SEO.
Therefore, it is clear that Google is looking very closely at YMYL pages to ensure the information on the main page and other content-heavy pages is accurate. Additionally, they'll be noting whether the content creator is sharing information on their other pages, such as social media, that are accurate.
So, while there is no true answer to how and if E-A-T impacts your SEO, it's fair to say that Google is paying attention. That means keeping content factual and accurate to the best of your abilities anywhere you publish details that are linked back to your name or your business.
How Can I Increase My Trustworthiness?
The first and most obvious way to increase your trustworthiness is to always post fantastic content. That means incorporating the principles of "Expertise, Authoritativeness, and Trustworthiness" into everything you post.
Step 1
The next is getting your customers to trust you. One very popular way to do this is to ask for, publish, and respond to customer reviews. Not only does this help you shine in Google's eyes, but potential customers will appreciate it, too. While this does mean sharing the bad with the good, your response to negative feedback will help establish your trustworthiness with Google and customers alike. No one likes it when expectations aren't met, but when a business owner goes above and beyond to fix problems, trust is earned.
Additionally, don't be too humble. If you have certifications, licenses, or other professional accreditations, share those on your site. Did you know you can become certified in programs such as Google Ads? Steps such as these can demonstrate to all of Google and the world that you know what you're talking about when it comes to your business.
Step 2
And finally, build your backlinks (learn more here). This is a topic we've covered in several different ways, but it remains one of the more important aspects of your site. Guest posting or guest blogging, internal links, and promoting your content off-site will help you gain a greater audience but will help establish your trustworthiness around the internet.
If you need some help building backlinks, you can ask some freelancers. You can find some suggestions here below.
Step 3
We all aspire to become Trusted Experts in our field, but being one and demonstrating your skills to Google's bots are two very different things. E-A-T doesn't appear overnight.
You will need to frequently audit your site to ensure links are working, content is loading correctly, and to update any content that has been impacted by discoveries in "the real world". Fortunately, you can use previous blog posts to create new content, with updates in your niche or community as the focal point for this new content:
"Check out what's changed since we last visited…" or
"What we've learned since our last post"
Are great ways to re-engage readers while building trustworthiness.
Wrap Up
All said, the most important way to build trustworthiness is to be cognizant of updates, changes, and new details. Keep an eye on your site to ensure you're providing the most up-to-date information. Use your social media and email marketing to link users back to your site as well, to ensure that the expertise comes full circle with all of your audience. Over time, you'll become the Trusted Expert in Google's eyes that you know you are today.