It's a fact of life: As time goes by, people will unsubscribe from your email list.
Most of the time, this isn't anything personal. People move on, either from their current location or current role, and they no longer require your products or services. Perhaps they're trying to streamline their email.
The Average Unsubscribe Rate
Generally speaking, you'll experience an average unsubscribe rate of up to 0.5% per email campaign. For each campaign, you'll be able to check your unsubscribe rate via your autoresponder provider's analytics tool. Some campaigns may be more successful than others, but as long as you're hovering in the 0.2-0.5% rate on average, you're well within the norm.
So what happens when you start seeing more and more people leave?
That means you have some work to do. And, even if your unsubscribe rate is just fine, you can always act proactively to prevent your hard-earned customers from leaving en masse.
The following tips can help you reduce your email unsubscribe rate. If you're currently having trouble keeping subscribers, use these tips as a checklist to figure out what's not resonating with the customers. If you're just starting out, or have a pretty healthy book of business, keep these tips in mind to prevent future unsubscribes.
Read also: Building an Email List: 5 Simple Tips
Content Can Keep Subscribers Happy
This concept shouldn't be surprising, which is why we consider content the number one way to reduce your email unsubscribe rate.
Content is always key. From your social media posts to your site, to your blog. Literally everywhere your brand appears, the content should be informing, educating, and entertaining. From pictures, to videos, to descriptive text, your content is what your customers are going to remember.
In fact, many people will subscribe to your newsletters or emails because they love the content you post on social media or in your blog. They want more of that, so make sure they get it.
If your emails don't have the same feel as all of your other content, you're going to lose subscribers. Your brand voice should be the same across all platforms.
Read also: What is Content Marketing?
Email Lenght
Another important fact to keep in mind is that many people are not going to read a lengthy email. They'll open a PDF to read a newsletter when they have time. They'll watch a short informational video. They'll follow links to a new product, and they'll definitely click to take advantage of a discount or promotional code.
But when it comes to reading a long introduction to a windy email, you're not going to find many readers.
The main reason for this is that more and more people are reading their emails on their phones. No one wants to scroll through page after page of tiny print to get what they want.
The general rule is that you have 3 seconds of attention span per email, so make sure the main goal of your email is communicated at the very top.
Lines such as "Click Here to Learn About Seasonal Savings!" or "Your Monthly Newsletter Is Here, Including a Recipe for Success and A Special Note from Our Founder!" will help guide them to the content you wish to convey.
Curate the Subject of your Emails
Hand in hand with content are subject lines. Subject lines can be very tricky, because typically, your subscribers will only read about five words.
Emojis in subject lines can be helpful, depending on your audience. Above all, think about the type of emails you like to click on yourself. What makes them worthy of your attention over all of the other emails in your inbox?
Give Them a Reason
Lastly, make sure you give your email subscribers a reason to open your emails. From exclusive content to discount codes that are only available in your newsletters, it's important to give people a reason to sign up.
If they see the same thing in your emails as they can easily see on your social media or website, it's not worth it for them to filter through your emails. Yes, that means more work for you, but the result is a lower unsubscribe rate and a higher email open rate.
Pay Attention to Your Email Frequency
Now, how often are you contacting your email list? Is it too much? Too little? Are your subscribers overwhelmed by emails from you, or do they actually kind of forget who you are in between emails?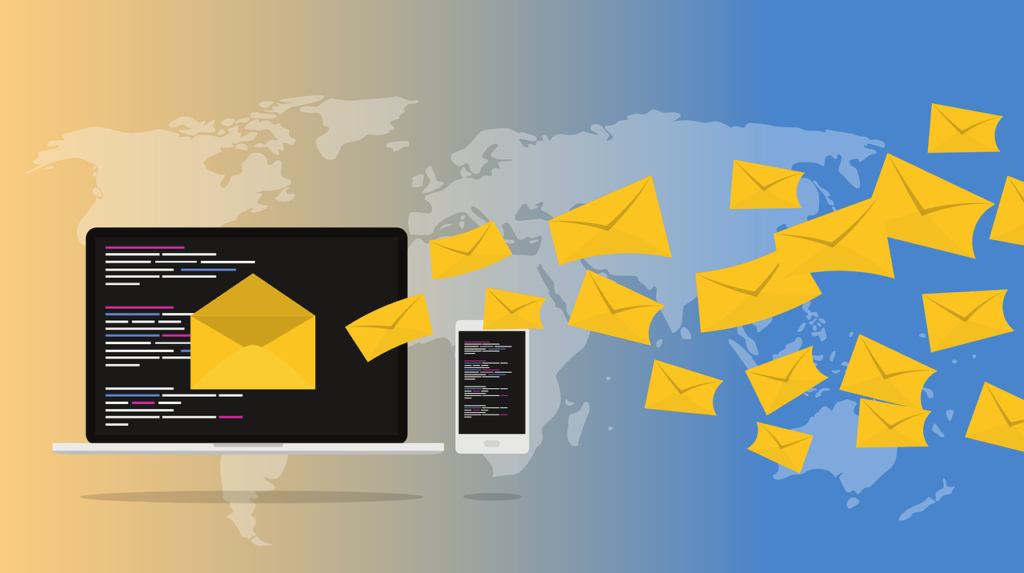 One thing that makes emails particularly tricky today are the number of filters in place. You have a lot of competition from other vendors to stand out, which may make you feel like you have to send a lot of emails to get your subscribers' attention.
Unfortunately, this theory may work in the opposite way, irritating your email recipients to the point where they unsubscribe.
Instead of bombarding your subscribers with emails, try segmenting your email list. This means creating different groups of subscribers who receive similar content. Some emails, such as your annual sales notification or regular newsletters can go to everyone, whereas some emails are best sent to a smaller population.
As we have discussed in previous articles, there are many ways to segment your subscriber list, but try to think of at least two conditions that definite a portion of your population.
For example, people from a certain location who purchase a specific product repeatedly, or those with abandoned carts who fit in a certain age bracket. You can do some behind-the-scenes A/B testing to determine what type of segmenting gets the best results, as well.
Make Sure They Want to Subscribe
A lot of people will sign up for your email list when given the right level of incentive.
For example, if you offer a 30% discount on their first order in exchange for an email address, many people who are at the purchase stage of the sales funnel will sign up immediately. They'll also promptly unsubscribe from your emails as soon as they've gotten what they want.
One way to make sure people are really signing up for the right reasons is through exclusive content, as mentioned earlier. As long as you make it worth their while, people will stay subscribed.
GET ACCESS TO 999+ ENGAGING, AND HIGHLY PERSUASIVE EMAILS YOU CAN JUST COPY, PASTE TO YOUR AUTORESPONDER AND SEND TO YOUR SUBSCRIBERS
---
TYPE OF EMAIL:
NICHES:
| | |
| --- | --- |
| Internet marketing | Weight Loss |
| Online Biz Opp | Beauty and Skincare |
| Dating | Self-help & Personal Development |
| Finance and Cryptocurrencies | eCommerce |
Another way is through the double opt-in. A single opt-in is very common for email subscription lists. The customer types in their email address, clicks join, and they immediately receive an email at the address entered, thanking them.
Read also: What is Opt in: Definition and Meaning
A double opt-in requires a second confirmation step. In a double opt-in, the customer enters their email address, then they must check their email to retrieve a code or hit a confirmation link to complete their subscription to their list.
Statistically speaking, people will complete that second step only if they're truly serious about signing up for your email list.
That 3 second window of opportunity exists whenever you're communicating to your customers via email, so make sure the process isn't over complicated or requires a lot of waiting.
Simply put, those who complete the double opt-in are less likely to be impulse shoppers looking for a good deal on something they want right now, and more likely to be those who are very much interested in establishing a relationship with your brand.
Conclusion
Reducing your unsubscribe rate is likely something that will require frequent attention throughout the lifespan of your business.
Your customers will absolutely let you know how successful your email campaigns are by either opening your emails regularly, or by unsubscribing when they've had enough.
But if they start leaving in droves, it's time to assess these points to make sure you're giving your customers a worthwhile email experience.