The art of the side hustle has long been associated with aggressive sales, extreme networking, and being in the right place at the right time. For many of us, especially those of us who identify as introverts, this seems like a lot of extra work for just a few extra dollars.
Introverts and Opportunities in Today's World
It turns out that today's side hustle can be accomplished with a more subtle level of marketing. Thanks to today's technology, those looking for a side hustle can scan a variety of websites that require no networking at all: just a simple click on a profile or advertisement that looks interesting.
In fact, many people report that they have enjoyed a successful and regular side hustle for years without interacting with their clients more than an email here or there.
This type of job is ideal for the average introvert, who would much rather focus on the task at hand than hob-nob with the hierarchy of a corporation or participate in office politics.
So which side hustles are ideal for introverts? It turns out, quite a few! Read on to learn about some of the options today's introverts have when looking for an extra income.
Side Hustle #1
The phrase "content is king" rings true in more than just marketing. For every product, there must be a product description. For every blog, there must be entries. For every email, there must be a reason.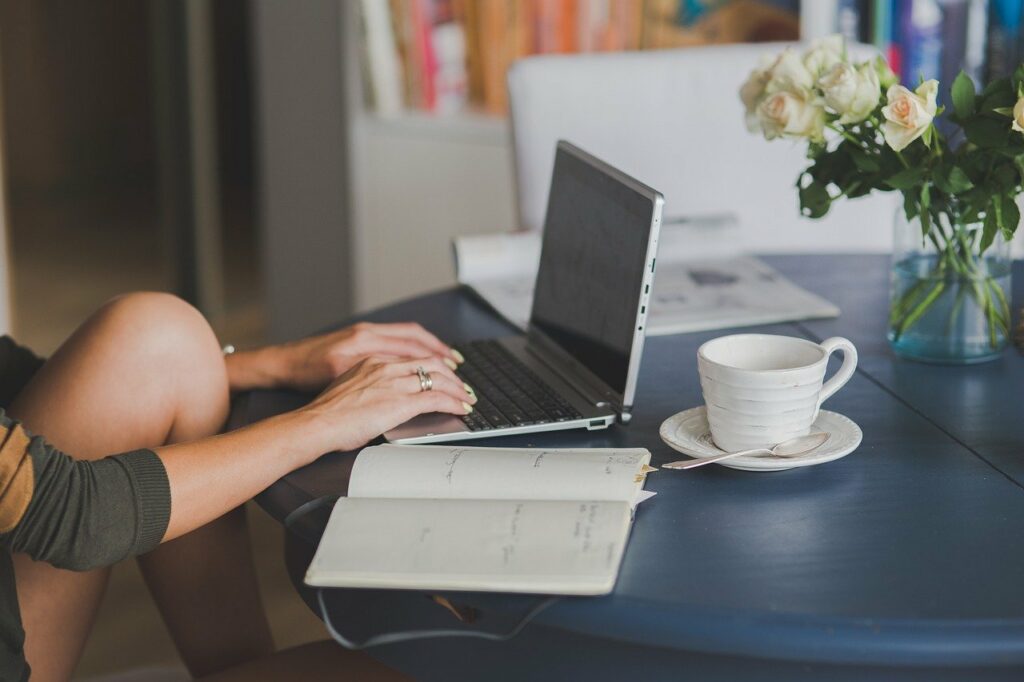 Introverts with an interest and talent in the literary arts are in high demand. Freelance writers, editors, book or content reviewers, beta readers, and transcriptionists are the driving force behind many businesses these days.
From blogs to emails and everything in between, talented writers are always needed. And since there's no content unless it's quality content, editors are also part of the process that keeps businesses rolling.
Reviewers and beta readers make sure that what you publish actually makes sense and meets your intentions and expectations. And for those who haven't quite mastered the skill of typing quickly and accurately, transcriptionists can turn your verbal ramblings into typed notes and even streamlined content.
How do you find these side hustles? One option is to check out freelance sites like Fiverr. You can read an in-depth review about Fiverr, and you can find it in this article.
You can also check local classifieds or local pages on sites like Craigslist or Facebook. Some article or blog-based websites will include contact information for those who would like to contribute to the site.
Once you start looking, you may be overwhelmed with the potential options you have for writing, editing, and reviewing.
Read also: What is Content Marketing?
If you need some inspiration, have a look at the services here below.
Side Hustle #2
If you're handy with a computer, there are plenty of roles you fill to earn some quick extra cash.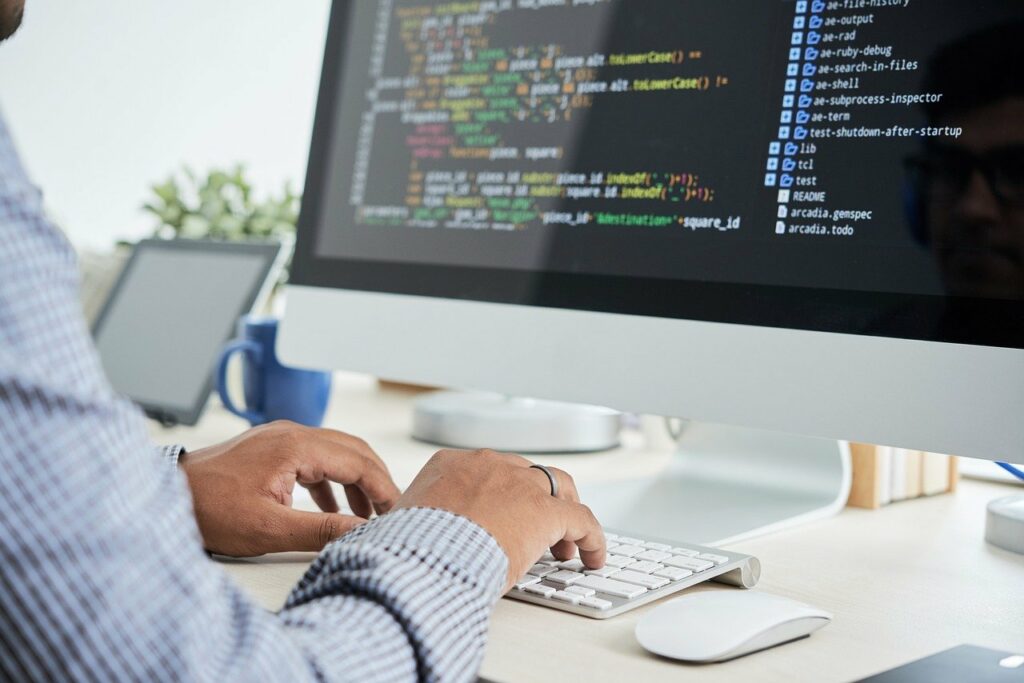 From graphic design to web design, every business needs a website that looks good and functions perfectly. Whether you have the skills to build a site from the ground up, or have the ability to navigate through WordPress with ease to quickly create a site and attached shop, your computer skills can come through for you.
It's true that everyone and their mother seems to be moonlighting in some form of website building, logo design, or template creation; however, if you're looking for a side hustle, rather than a long-term project, you might just be in luck.
Plenty of businesses are willing to hire a one-time freelancer to help them make adjustments or get an idea off the ground quickly. You get paid, you get to do something that's fun and interesting, and you don't have to stick around to build a long-term relationship with the client or assisting staff members. It's an introvert's dream scenario!
One way to stand apart from the rest is to have a particular niche. Perhaps search engine optimization is your forte, or maybe you have this almost artistic ability to create a highly streamlined user experience.
You can even specialize in content strategy, or creating designs that will translate well into a variety of settings, such as a logo that looks great on a shirt, or color schemes that draw in customers on a deeper level.
Here below, you can find some examples of services you can offer to your customers.
Side Hustle #3
Many business owners are looking to hire virtual assistants (learn more here) or social media managers (have a look at this idea), or in some cases, folks with a blend of both skills.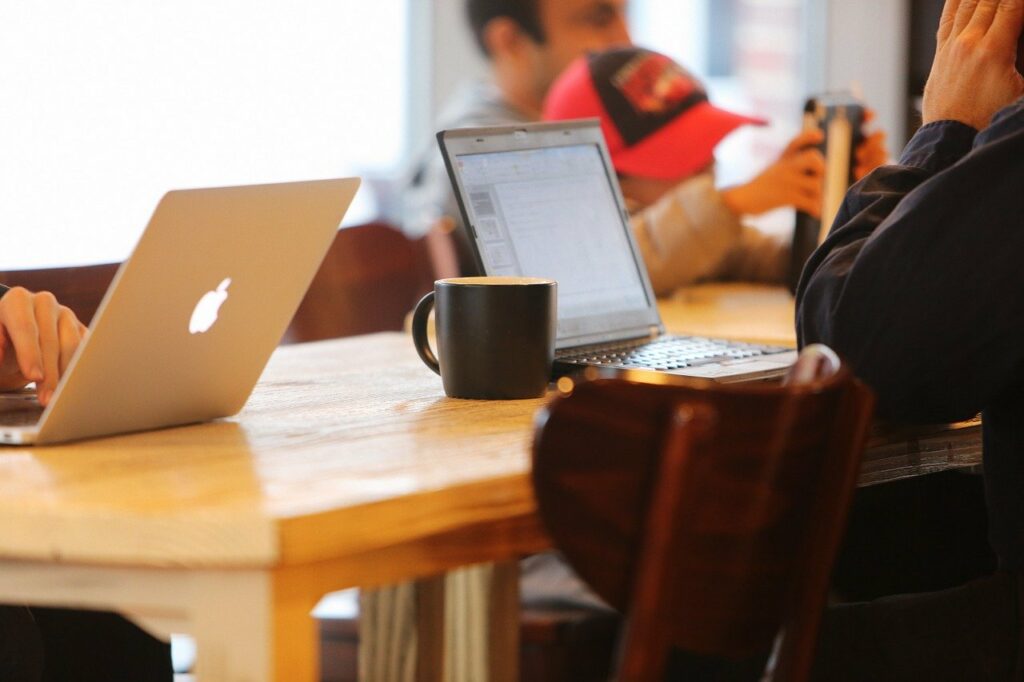 The key word for introverts here is "virtual." While historically, executive assistants would commit to the same long office hours as the boss, office hours are somewhat a thing of the past. With more and more small online businesses springing up all the time, there may not even be an office!
Business owners who need help can hire a virtual assistant to take care of scheduling, coordinating emails, managing calendars, and handling accounting without ever meeting each other.
Furthermore, a significant amount of social media management is outsourced in this day and age. If you are willing to wear many hats, you may be the perfect candidate for a virtual assistant or social media manager side hustle. Your time will largely be spent looking at the internet and gaining information on competitors in a particular niche and networking with other businesses, but your relationships will rarely go beyond the keyboard.
In the case of assistant jobs, it seems those who have a variety of skills are in highest demand. You may be asked to update the website one moment, coordinate a Zoom conference for the boss and some clients the next, and have invoices ready for contractors by the end of the day.
Just be very upfront about the skills you do and do not possess, as long as your hours of availability. That "no office hours" thing can occasionally lead to very long days!
Read also: 5 Passive Income Ideas you can Start Today
Curious to know how other freelancers are promoting this kind of services? Have a look at some of the jobs here below.
How To Get Started Today
In the past, being an introvert led some people to be excluded from the aggressive, cut-throat world of business. Today, with so many activities in the business world outsourced to freelancers or virtual models, the time has come for introverts to enjoy a wide array of side hustles.
If you want to get started today, let's have a look at the website in the box below.
INSTANT ACCESS – BECOME A VIRTUAL ASSISTANT AND START EARNING YOUR FIRST COMMISSIONS TODAY
---
JOIN NOW AND GET:
| | |
| --- | --- |
| Access to Thousand of Businesses | Offer your work to a global audience |
| Customizable Profile and Portfolio | Discuss details with Customers |
| Your Personal Information is Safe | Free to Join |
| Work Your Way | Guarantee to Get Paid |
In fact, over time, any of these side hustles could lead to a full-time position, or a sustainable, living income.
So, if you're interested in extra cash but less interaction, consider one of these side hustles for introverts. In the virtual realm, you can focus on work and less on the social aspects of the typical office environment.