In this article, you'll understand the meaning of Solo Ads Arbitrage, and learn how you can profit every day from this business model.
Introduction
In our last comprehensive guide on how you can get started with Solo Ads and are solo ads a good choice for your business, we covered every step you need to create a legitimate solo ad business. (If you haven't read them before, we recommend you to.)
However, as you are going to discover, there is a common practice between digital marketers that goes beyond the concept of buying and selling. This practice is useful especially if you don't have any list, but still want to make money from solo ads marketing.
What if it's possible to profit from solo advertisements without having an email list? What if there was a method to overcome many obstacles and hurdles and begin earning money without worrying about keeping up an email list?
That is what you will discover in today's guide on solo ads arbitrage!
What is Solo Ads Arbitrage?
In Solo Ads Arbitrage, an "Arbitrate" resells solo ads. To put it simply, you purchase a solo ad from a vendor and then sell the traffic to a buyer with a profit margin.
In other words, you become a solo ads reseller.
The Arbitrage, or Reselling, Procedure
Building your solo ad list might take some time and a significant financial investment. You can start selling solo advertising by signing up as a reseller if you don't have the time or resources to establish a list.
Someone with an extensive list will charge a set click price. After that, you can turn around and charge more for those clicks. The profit is the difference. One of the best ways to start a solo ad business without a list is to resell.
Top 3 Benefits of doing Solo Ads Arbitrage
Here are some of the top benefits of being a reseller and start doing solo ads arbitrage:
1. Low Cost to Start
The main benefit of being a reseller is that it enables you to start a solo ad business without spending money or time creating your own list. Most solo ad vendors receive 1% to 2% of their list's clicks. You need at least 10,000 subscribers on your list to sell a 100-click solo ad.
Say, for example, that you want to charge $50 ($0.50 per click) for 100 clicks on a single solo ad. The typical CTR (Click-through rate) for solo ad niches is between 1 and 2 percent. Accordingly, you need a list of 10,000 subscribers to get 100 clicks from a single email. Considering the current dynamics, it can cost $5,000 or more to build a list of 10,000 people in categories like MMO, Biz Opp, MLM, or even cryptocurrency and health (by the way, do you what are the best evergreen niches?).
Therefore, it requires at least fifty out of 100 solo ad click packages to generate your Return On Ad Spend (ROAS) for creating the list. It takes around two months to start seeing a return on your original investment if you sell one single ad per day.
With Solo Ads Arbitrage, you essentially eliminate the cost of list building when you sign up to become a reseller. Additionally, you will save spending money on things like task automation software, landing page builders, and ad management solutions.
Leveraging this business model, you may spend $40 on a solo ad package that gets 100 clicks, sell it for $50, and make a $10 profit. You would earn a total profit of $500 over the course of the fifty days.
Can you imagine if you can scale up and have 5, 10, or 20 customers per day?
2. Lifetime Commission Potential
You receive commissions for the lifetime of the customer's purchases once you recommend them to a solo ad provider to purchase one. This indicates that you can make $1,000 or more for each client you refer to a solo ad supplier.
3. Begin Right Away
Another advantage of solo ad reselling is that it is quick to get started. You only need to make a small initial investment to get started.
However, selling solo advertising with a list requires patience, some experience, and a strategy in place in order to the point of warming up the list.
Platform To Start Doing Solo Ads Arbitrage
You can start doing solo ads arbitrage on Udimi. Firstly, create a free account on the Udimi website. Udimi is a solo ad directory where you may find hundreds of vendors and customers in various genres and pricing ranges. To find out more information, read our review of Udimi.
A benefit of using a marketplace like Udimi, where other users may leave feedback, is that your odds of success — or at the very least, of not getting absolutely scammed by the seller — are substantially higher than if you were purchasing solo ads arbitrage from someone you had never dealt with before directly through their own website.
The fact that Udimi guarantees the traffic sets this solo ads marketplace apart from other solo ads websites. In addition to filtering out unwanted traffic and clicks, so you don't have to pay for them, it protects your money by paying you back if a vendor doesn't provide all clicks.
Benefits of Doing Solo Ads Arbitrage at Udimi
Let's have a look at how Udimi benefit you to start doing solo ads:
1. Supreme Protection
Udimi's top objective is to ensure a fair and secure transaction for both buyers and sellers.
To provide complete control over the procedure and a satisfactory outcome, every step of a solo order is completed exclusively through the Udimi platform.
Udimi handles all payments, not the seller. This ensures a secure environment for buyers as well as prompt payment to sellers for their services.
2. Leverage the Best Vendors
Udimi's extensive network of solo ad sellers is another benefit of using it. You are able to explore vendor profiles on its user interface. You may also eliminate scammers by choosing only those with positive feedback.
Udimi's extensive network and bot-blocking technology ensure that your advertising won't be banned. Before being listed in the Udimi system, most solo ad suppliers are screened.
Another benefit is selecting a solo ad vendor on Udimi who will deliver you emails and traffic. You select the vendor after creating an account on Udimi.
Your order information will be forwarded to the seller, who will subsequently accept it and start delivering the clicks. The entire procedure is simple, guided, and includes a chat feature to assist you in getting started.
3. Earn more money
Every time your referrals place an order, you'll get 15% of it. You will receive $150 if your referral spends $1,000 on solo ads. You can earn $15,000 a month if you refer 100 customers who each spend $1,000.
Getting Customers for your Solo Ads Arbitrage Business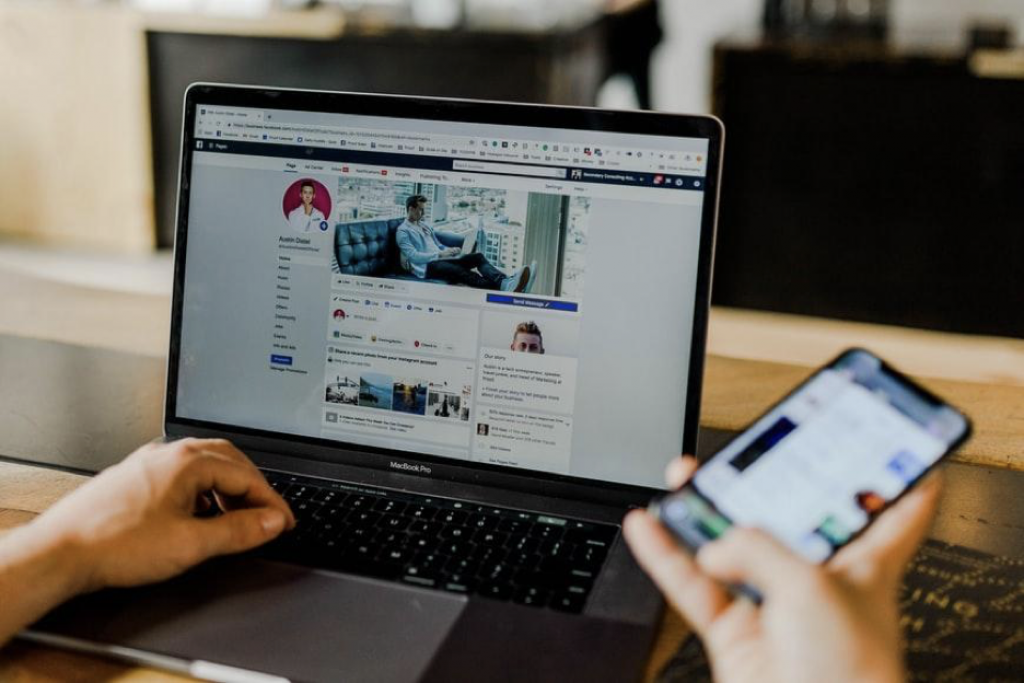 To establish credibility in today's internet marketing, you need to have a real presence online where you can display your portfolio, client testimonials, and reviews.
Making a modest website that describes who you are and your solo ad packages are the initial step.
Nowadays, building a website is simpler than ever. You may build a simple website using a variety of blogging platforms, including Blogger, WordPress, Tumblr, and Weebly.
Don't forget to add these to your website:
Who you are
Pricing and options for solo ads
Ways to reach you (Include Skype ID, Facebook ID, and Email ID)
Add a live chat widget if you can using a program like Powr or Gist.
Display reviews
Include a number of buyer screenshots, video reviews, and testimonials.
Information about the deals that are suitable for your solo ad traffic
After setting up the website, you can promote it to Facebook groups and WarriorForum. You can also promote it through paid advertising.
Bottom Line (And Signup Link)
Due to the success of the arbitrage business model, many marketers now make over four figures a day arbitraging goods and services in the current marketing environment. You simply need to set aside some time and concentrate on learning how solo advertising works, selecting which solo ad vendors to partner with, and setting up the right marketing funnel to sell the solo ad services.
Once you've properly set up your solo ads reseller venture, all you need to do is start producing leads and potential consumers.
We sincerely hope that this advice has been extremely helpful to you as you sell solo advertisements as a reseller.
Get Real People Straight to Your Offer! 🎯
Receive a $5 Signup Bonus
Are you on a limited budget? Would you like to test out a new offer and send it to thousands of real people on the market? Click the button below and get in contact with hundreds of solo ads sellers. Prices start from $0.40 per visitor. Free to join, no hidden costs!