In the world of business, we see trends come and go. Creativity is one of the founding tenets of marketing, and we're constantly working to outdo the competition in order to attract customers.
New Customers Vs Existing Customers
At the same time, there are certain inevitable truths about running a business, as well. One of those is that it is much less expensive to retain a customer than it is to attract new ones. The marketing effort required to guide new customers to your sales funnel is far more intense than campaigns directed at existing customers.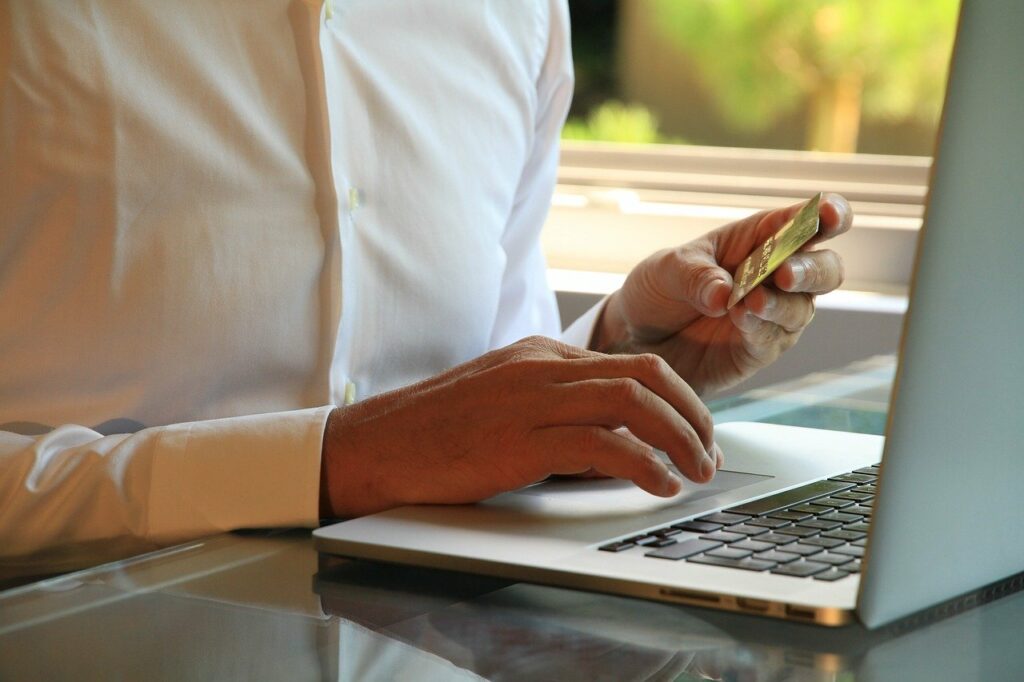 As a result, one of your goals as a business owner should be to closely monitor and strive to increase customer retention.
Depending on your business model and niche, that might be trickier for some businesses than others. Let's take a look at some time-tested ways to increase customer retention to decide which you can implement today, and which you can incorporate into your future marketing strategies.
Do I Really Need to Increase My Customer Retention Rate?
There's no such thing as a "standard customer retention rate" across all businesses. There are simply too many variables involved.
Consider, for example, a fast food restaurant located near a busy freeway, compared to the same restaurant in a quiet suburban setting. Despite serving the same thing, the traffic they get will be entirely different. That's why it's important to compare your customer retention rate only to those businesses with similar traffic and models to your own.
How To Calculate Your Customer Retention Rate
First, you'll choose a period of time, such as a month or year or quarter year. Then you'll subtract the number of new customers from the total number of customers, then divide that by the number of customers you had at the beginning of that time period. Multiply that by 100 and you have your customer retention rate.
((Total Customers at End of Period - New Customers) / Total Customers at Beginning of Period) 

X 100
Example:
On March 1, you had 100 customers. At the end of March, you have 110 customers. You lost 200, but you gained 300. Using this equation:
((110-30) / 100) x 100 = 80
Your customer retention rate is 80%.
This number will fluctuate from month to month. Over time, you'll be able to explore what your customer retention rate is over the years to get a feel for what your typical trending looks like.
6 Ways to Increase Customer Retention
Unless your customer retention rate is 100%, there is always an opportunity to increase customer loyalty. It's not going to require any huge changes to your existing strategy. in fact, most customer retention suggestions and strategies are good business practices for anyone to implement!
Way #1
Smooth sailing: It's been said that customers never forget a bad experience, but they never forget a very good experience, either. Exceed expectations at every possible point.
Make your site user friendly and easy to navigate (read more here). Communicate each step of the order process, what to expect, and how to use your product. If there's a snag in the process, be honest and upfront. How you treat a snafu is far more memorable than the circumstances.
Way #2
Close the loop: Customer feedback should be one of your highest priorities. Acknowledging reviews, emails, and feedback is known as "closing the loop", and this can make major strides towards customer retention.
Customers want to feel "heard." They want the businesses they support to treat them like real people with real concerns and opinions. The more you include your customers in discussions by acknowledging and responding to their feedback, the more likely they are to react with long term patronage.
Read also: Learn This To Develop the Skill to Ask Effectively
Way #3
Read all about it: Your newsletter is another great way to encourage customer retention. Those who subscribe to your email list may expect nothing but sales and new product announcements, depending on your niche.
Surprise them with a thoughtful newsletter that gives them insight into how things are going on the business side of your brand. This will give them the feeling of getting an exclusive insider scoop, which can make them feel more valued as customers. The more you appreciate your customers, the more they'll appreciate you.
Read also: How to reduce your email unsubscribe rate
Way #4
Master class: Consider a customer education program. In some niches, your product or service may be way more intricate and valuable than you can express in a few paragraphs of text.
Free educational tools for your customers can give them white glove treatment without requiring all of your time, energy, and money. Online knowledge bases, webinars, interactive forums, and – more in general – interactive content can be a great way to help your customers connect not only with your product or services, but with each other, creating a sense of community.
Way #5
Be you: Never underestimate the power of being unique. Don't go out of your way to be wacky if it doesn't fit your brand, but consider what sets your brand apart from the rest of your niche and celebrate those differences.
Whether it's better shipping rates, 24/7 online support, or actual gold plating, customers will be drawn to brands that resonate with them. When they feel understood and at home with a brand, it will be harder to convince them to leave.
Read also: Why you Should care about your Brand Archetype
Way #6
Act now; stay forever: Customer retention programs (some ideas here) may seem obvious or overdone, but they actually work! Everyone loves a good incentive, so make sure your program actually provides value to your customers.
This works best for businesses from which a customer may make frequent purchases, but can be just as effective with certain high-ticket items. A tangible reward for repeat customers can be a great way to entice them to stick around.
Do you want to learn how to find your Superconsumer? Do not forget to read this article.
It's Your Turn Now
Customer retention can be a bit of a fine art. What works for one niche – or even for a specific audience within a niche – may not work for others.
Consider keeping a close eye on your customer retention rate so that you may address any fluctuation as it occurs. You may need to try a few different tricks over time.
Furthermore, if you're noticing big changes in your retention rate, go right to the source: what has changed? What needs to change? Stay in tune with your customers, and implement any changes in such a way that they can't resist coming back again and again.