Are you looking for micro-jobs to earn money online and use your free time wisely? You've come to the right place.
What Are Micro Jobs?
Micro jobs are the finest method to get financial freedom, which is the best therapy for your mind. Who doesn't enjoy working on their own terms, around their schedule and interests, and earning extra money?
No one, right?
But to avoid any spam or fraud, discovering legitimate jobs is vital.Micro jobs, sometimes known as "gigs", enable people to operate as independent contractors to complete quick and simple tasks.
This article will cover all you need to know about micro jobs, including the best Micro Job sites to make money online.
Examples of Micro Jobs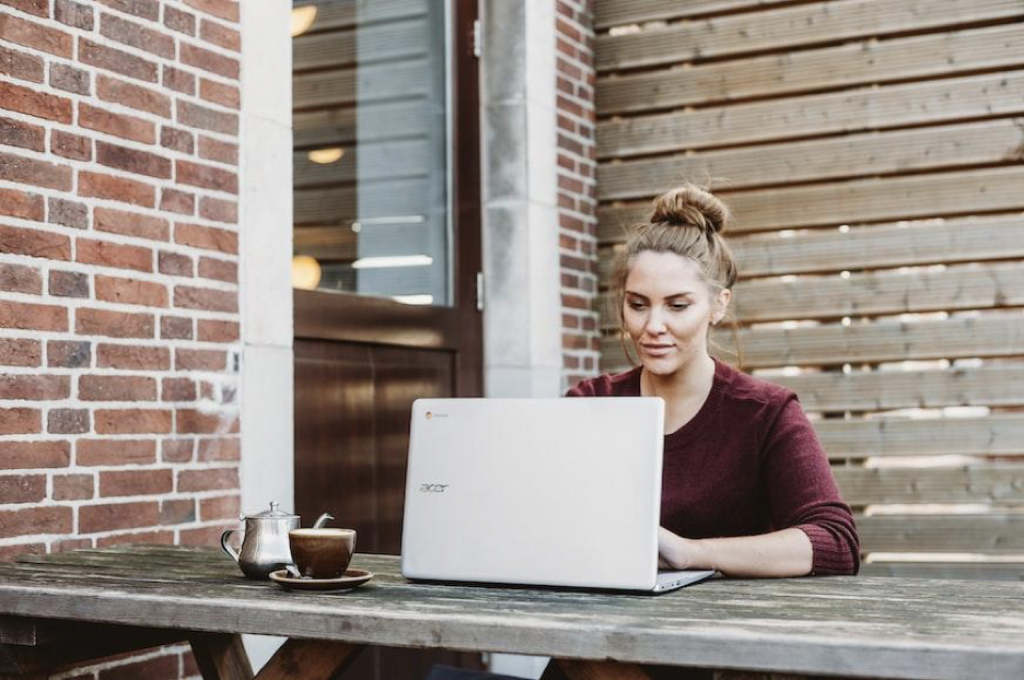 Micro jobs are a sort of temporary work that involves completing assignments or activities for a fee per assignment. Online or in-person work can also be considered micro-jobs.
They might include things like:
Making websites
Carrying out maintenance activities
Designing sites
Babysitting
Entering data
Handling other administrative work
Running errands
Working as a virtual assistant.
Micro jobs have numerous advantages because they give you the flexibility to choose the work you want to do, work on your own schedule, and develop your abilities and expertise for your resume.
How to Get Started with Micro Jobs?
A gig, or micro job, has a very straightforward method.
You list the services you plan to offer in a gig.
A client contacts you about your work.
The agreement of the micro job is negotiated by the two of you.
A client purchases your gig.
You finish the job.
A client reviews your service.
You will receive your earnings after the final revision of the service.
Pros & Cons of Micro Jobs
You should know the benefits and drawbacks of working as a micro worker as every sort of business has both positive and negative aspects.
Pros
No long-term commitment
Provides flexibility
These platforms make it simple to develop skills.
Maximize your ability to earn money.
Decide who you want to work with and run your own business without taking orders from anyone.
Cons
Lack of accountability as employers on these micro job sites can easily create fake accounts to post jobs.
Variable earnings and workloads as some employers provide a large amount of money, while others pay very low rates for certain tasks.
You can't take legal action against an employer if they fail to pay you on time or makes a bogus payment.
The 5 Best Legitimate Micro Jobs Sites for Online Income
We have created a list of the top five websites for micro jobs where you may earn money online. Although there are countless websites to pick from, all of the websites we have highlighted will meet all of your needs and requirements.
Let's learn more about each of them individually:
---
1. Fiverr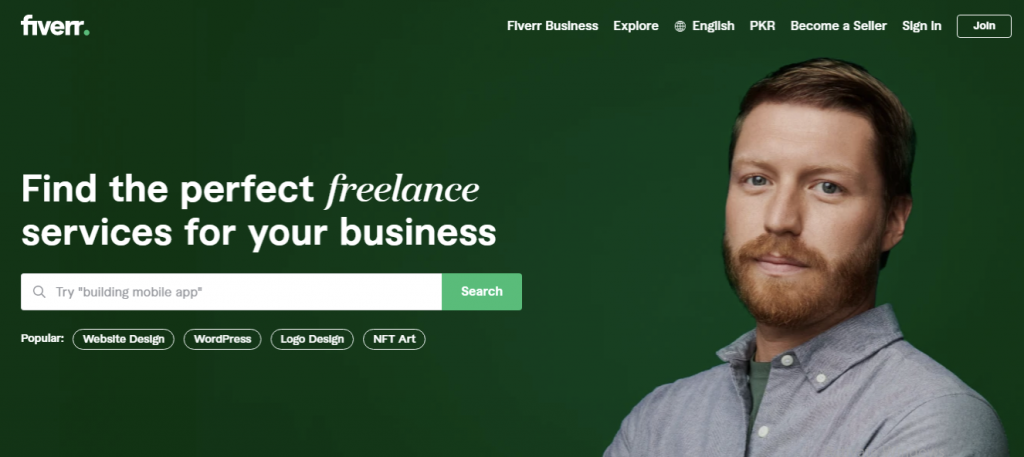 You may start selling your services on Fiverr whether you're a designer, artist, writer, or musician.
Fiverr, one of the top online job sites available has facilitated 50 million gigs with rates ranging from $5 to $10,000.
If you're unsure what to provide or how to price your services, look for people who provide similar services. Take a look at what they're doing and use it as a guideline. For instance, you might charge $10 for a logo design or $20 for a 500-word blog post.
After connecting with a customer, you'll negotiate any terms and conditions with the customer.
Once the order is complete, Fiverr transfers the payment to you. 80% of the fee will go to you, while the remaining 20% will go to Fiverr.
There is no cost to sign up on Fiverr.
You can read our Fiverr review on this page.
---
2. Clickworker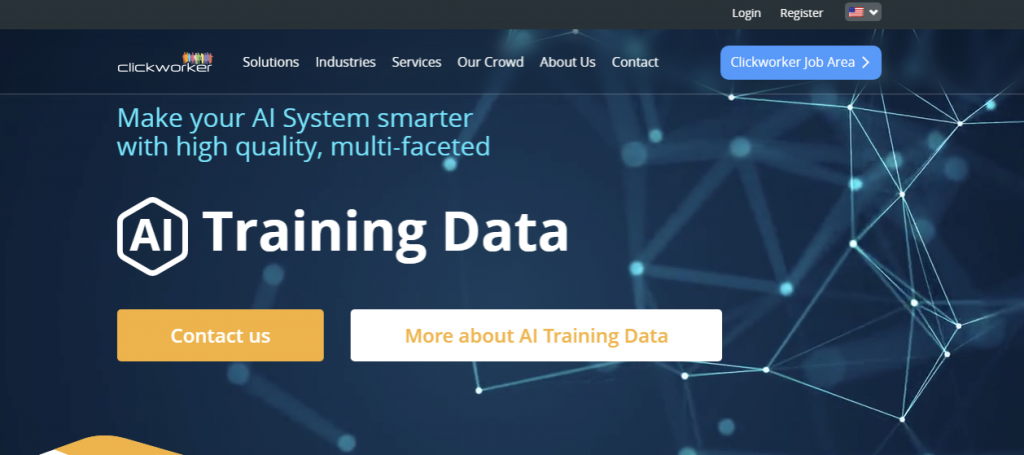 Clickworker is a well-known website that allows employers from all over the world to collaborate with one another.
You can select your own work and get paid for it. It has a vast user base, so you have many options to pick from. The tasks are easy to do and won't take more than a few minutes. With clickworker, you start without spending any money.
Before you withdraw your earnings from this website, they advise you to make an initial payment from your account of at least $10. However, the minimum amount needed varies depending on your chosen payment option.
---
3. GigBucks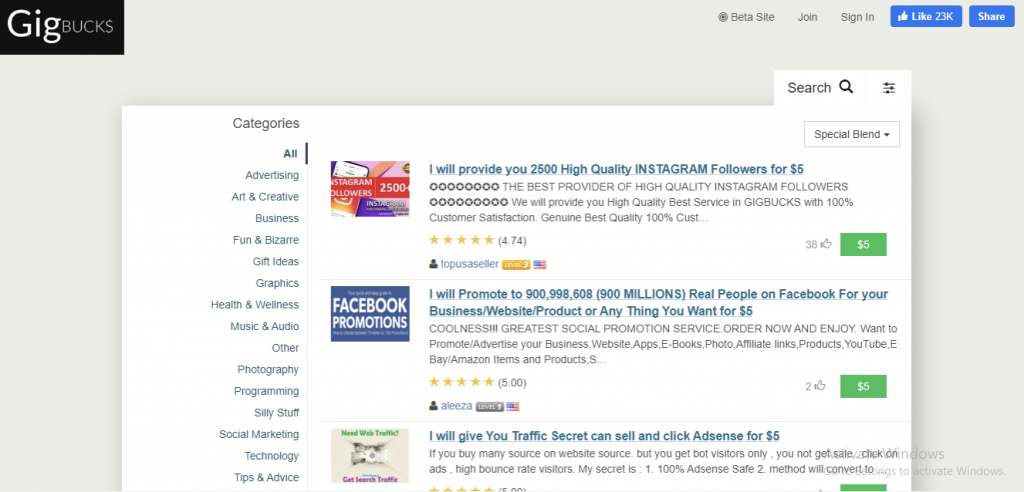 Gigbucks is a relatively straightforward network for freelancers.
You can simply charge $5 to $50 per gig for your services. Think about what skills you have that someone could be willing to pay you for.
You can sell your services on Gigbucks if you're an online marketer, editor, writer, programmer, video artist, musician, SEO, translator, advertiser, or you do anything else for which people will pay you.
You can post as many gigs as you want for free. If you take a moment to consider your strengths, you may quickly generate a few gig ideas to post.
Post unique gigs at the most affordable rates. Additionally, get your account verified for free to establish confidence with your customers and increase sales.
And finally, deliver your fantastic work, and let the community recognize it.
---
4. Amazon Mechanical Turk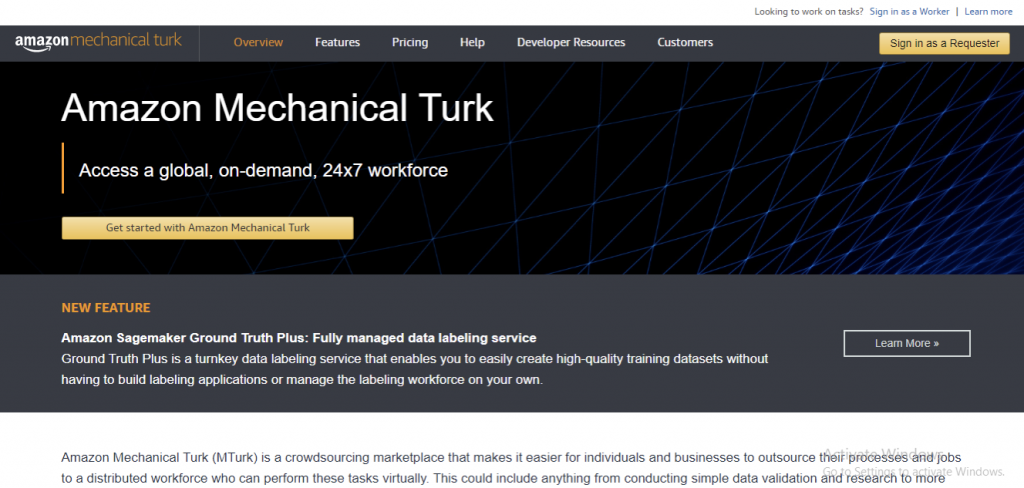 Amazon Mechanical Turk allows anyone to outsource their work to people like you searching for small jobs to supplement their income.
The people who seek to outsource their processes are known as requesters. People like you who are interested in micro jobs are called Workers. You can work on these projects in your free time and get paid for it.
Amazon MTurk workers can assist Amazon sellers in editing their product listings and providing the most accurate information to buyers. This aids both buyers and sellers in making the best possible purchasing decisions.
You will get paid when you complete a HIT.
For the first ten days, new workers will not receive any payment. After that, you can withdraw your funds at any moment to a bank account or an Amazon Payments account.
---
5. TaskRabbit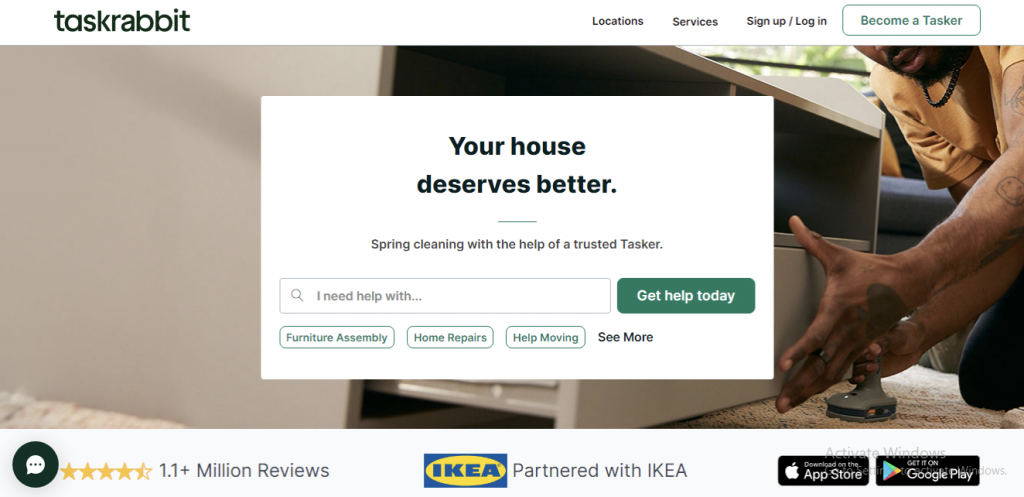 It is a website where people make money to complete real-world jobs. Cleaning, event planning and management, shopping, laundry, packaging, shipping, staffing, and other similar services fall into this category.
Task Rabbit is a well-known site in several nations where various micro jobs are available. These microtasks can also be related to providing personal assistance, online selling, creating YouTube videos, usability testing, advertising, and promotions, among other things.
Therefore, employees or independent freelancers might set their own fees based on the tasks that are given to them.
Typically, freelancers bill on an hourly basis in accordance with their qualifications and experience. To work on this platform, you must be 21 years old and have a bank account in your name.
---
Conclusion
In conclusion, micro jobs are a great way to boost your income, get experience, and develop your talents as you seek to improve your resume or launch your own business.
To increase your income, you can mix several micro jobs, such as audio transcription and freelance writing. Also, choose popular websites that have been operating for a while. This ensures that their support team is available around the clock when you need them the most.
More Articles on This Subject
Here below, you can find a list of articles related to micro jobs: